Barry Bonds has an idea on how to settle the Pete Rose vs. Ichiro debate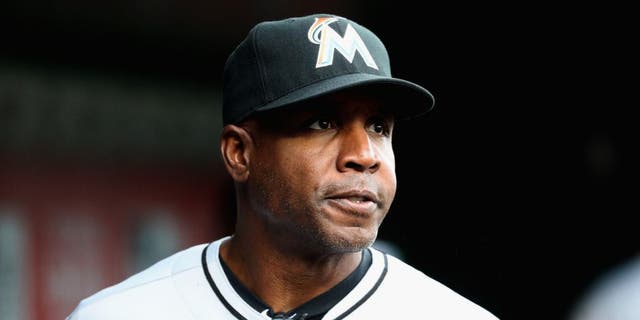 NEWYou can now listen to Fox News articles!
It's been quite a busy week for one of the greatest baseball players to ever play the game, Pete Rose. Rose appeared on Fox's own "Outkick the Show" where he made a number of headlines, and also added more insight into his thoughts on Ichiro Suzuki.
For those who need some background, the story on Ichiro centers on this: The Japanese star is closing in on history, and if you combine his hits in Japan with those in the Major Leagues, he will soon surpass Rose's record of 4,256. Earlier in the week, it led Rose to jokingly say that the public is looking to demote him from "The Hit King" to "The Hit Queen."
Obviously Rose said it tongue-in-cheek, and obviously it was all said in good fun, but clearly the question of "Should Ichiro's hits from Japan count" has divided baseball fans.
And now, an unlikely man is ready to bring baseball fans back together, and Rose and Ichiro back together too. That man: Marlins hitting coach Barry Bonds. Bonds was asked about baseball's latest pseudo-controversy by USA Today, and actually had some really interesting thoughts on the matter.
"You can do either one of two things. You can either respect Ichiro and scream at all of the Japanese people who kept him there 10 years longer than he should have been, and he should have been here earlier.
"Or, you can say he wasn't in the major leagues long enough to be in that category.
"But to me, he's in that category regardless of where he started from.''
Hmm, I've got to say, Bonds' take is really interesting. In essence, he's saying, "let's not blame Ichiro, but instead the system that kept him in Japan all those years." Again, good stuff from Bonds.
But it gets better.
Here is Bonds on what should happen next.
"What I would really like to see,'' Bonds said, "is Pete Rose with him. Just have those two together. I think Pete would love that. I think it would, be great. And, (4,256) hits, that is far beyond, it would just be really good to have those two.
"What it does is bring our world together, not just one side is better than the other. A kid from Japan comes over to the United States, and did something between the two places, and united two countries together. We've been playing against each other forever. We finally got two of the same.
"Why don't we just do that? It would be great for the game of baseball. MLB would look hugely great on it. Instead of having writers write their own B.S., let's capture the world the way it should be, the way this game should be played.''
I've got to say, for the negative press that Bonds got while he was a player (which was totally justified, by the way) it's incredible to see his evolution post-career. Just a few weeks ago he discussed everything he did wrong as a player, and seems like he really is trying to change the perception around him.
Now the naysayers of course will say that this is an all an act from Bonds, an attempt to get in good with the media. Maybe even a way to finagle himself into the Hall of Fame one day.
Maybe that's the case, and maybe it isn't.
But whatever the deal is, it's nice to see Bonds treating people with the respect they deserve, and adding a ton of good, interesting insight into baseball while he's at it.