Arthur Blank says he wants to talk with Dan Quinn before any changes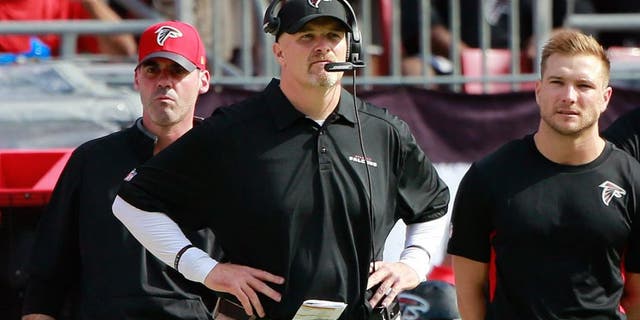 The Atlanta Falcons haven't made it to the postseason in three years in a row now, leading to speculation that there could be some front office changes coming. Fortunately for general manager Thomas Dimitroff (for starters), his job is safe, at least for the time being.
The reason for that? Owner Arthur Blank apparently wants to talk with head coach Dan Quinn before any decisions are made about changes for 2016.
"No decision [made] whatsoever," Blank said. "Going to spend some time with the coach."
Then came the question of what Blank would do if Quinn asked to retain Dimitroff or offensive coordinator Kyle Shanahan. Once again, we didn't get much for Blank.
"I'm not going to comment on that right now," Blank said. "We'll sit down. As [Quinn] said, I'm kind of into the game and into the season, where our players are. We'll have time to reflect. I'll spend some time with [Quinn] first and then will begin the evaluation from there."
It's tough to speculate at this point, but it's also obvious that Quinn and Dimitroff seem to work fairly well together. Obviously, that's not all that matters, but it'll be an interesting situation to monitor over the next few weeks here.