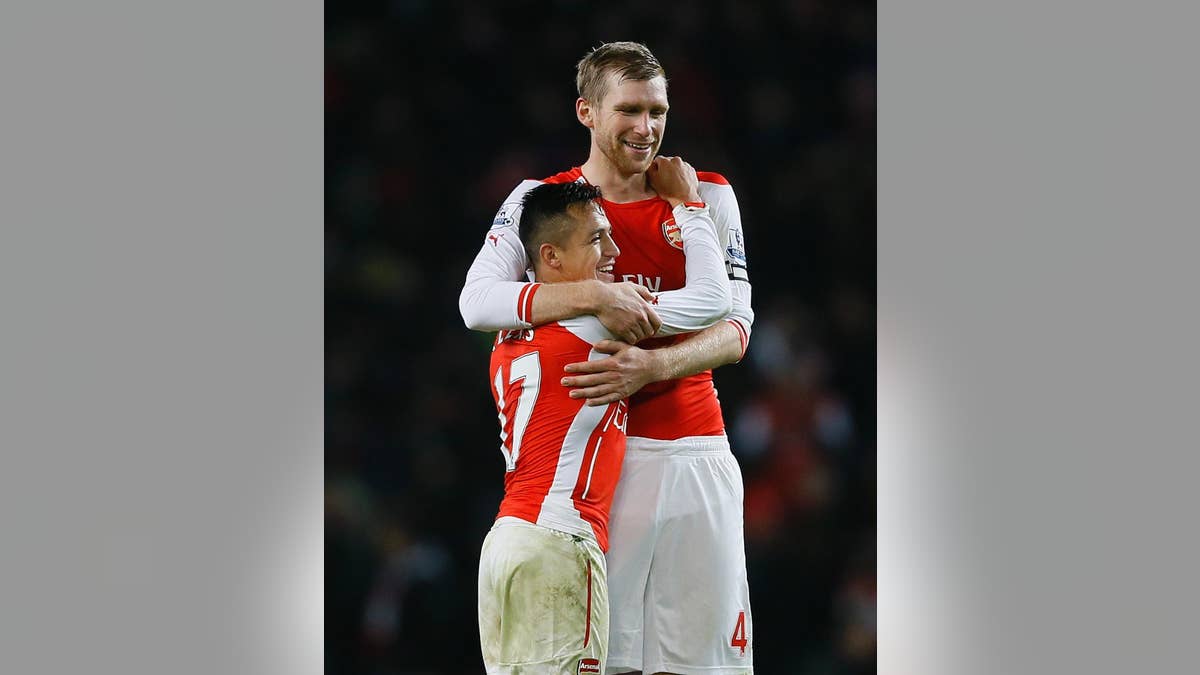 LONDON – Arsenal manager Arsene Wenger says striker Alexis Sanchez is in danger of burnout.
The Chile forward has been Arsenal's standout player this season, scoring 14 goals in 22 matches in his first year at the London club.
But Wenger says he is "in the red zone" in terms of his fitness after playing in all but one of the team's games this season.
Sanchez, who joined from Barcelona in July, has also been playing for Chile, increasing his workload.
Wenger says "unfortunately you never know how far you can push (a player). We're not scientific enough to predict that completely, but he has great recovery potential."
Arsenal plays Stoke in the Premier League on Saturday.