Angry Kahne says of Kyle Busch: 'He ran me right into the wall'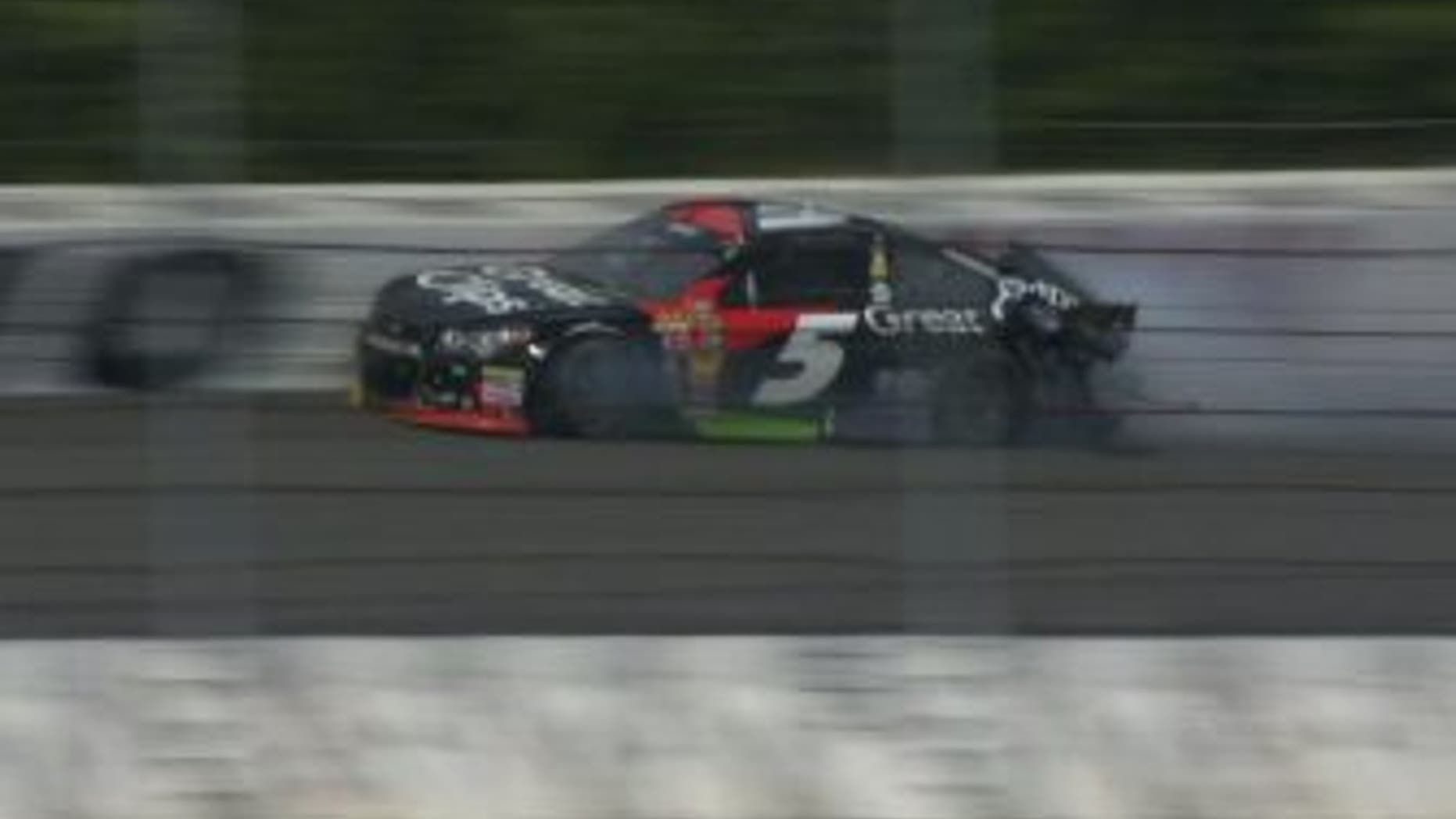 While Dale Earnhardt Jr. was celebrating his second win of the season Sunday at Pocono Raceway, his Hendrick Motorsports teammate Kasey Kahne was already in the garage with a destroyed race car and his second DNF of the season.
Kahne had a solid day going in Sunday's Pocono 400 when he and Kyle Busch got together racing off the corner for the 12th spot on Lap 143.
The contact sent Kahne's No. 5 Chevrolet hard into the outside wall. As Kahne's car bounced off the wall, Carl Edwards had nowhere to go and ran into the left rear corner of the No. 5, causing extensive damage to both cars. As a result, Edwards ended up finishing 41st in the race and Kahne finished 42nd.
"I saw Kasey hit the wall really hard ... and I tried to avoid it but there was oil all over the track and I plowed into the back of him," Edwards said. "Everyone did a good job of missing me but, man, Kasey hit hard. I hope he is alright."
Kahne was able to walk away from the incident, but was not happy with Busch.
"Well I had just passed Kyle (Busch) and I caught (Ryan) Newman I was passing him off Turn 3," Kahne said. "We were side-by-side so Kyle was able to get a good draft down the straightaway. We got to Turn 1 and I was on the outside, and then he knew if he didn't clear me there then I would pass him back because I just had.
"He just floored it and didn't care there was someone out there and ran me right in the wall," he said. "We both ended up wrecking. I think he wrecked a little bit, but I hit a good bit harder. Once we hit, my car just went hard right."
Busch went on to finish 12th and left the track without comment.
This is certainly not the first time Kahne has been wrecked by Busch. In 2013, the Joe Gibbs Racing driver wrecked Kahne at Daytona, Talladega and while racing for the lead at Darlington.
Kahne's spotter Kevin Hamlin took to Twitter to express his frustration in a very subtle way.