Andres Torres Headed Back to San Francisco, Agrees to 1-Year Deal with the Giants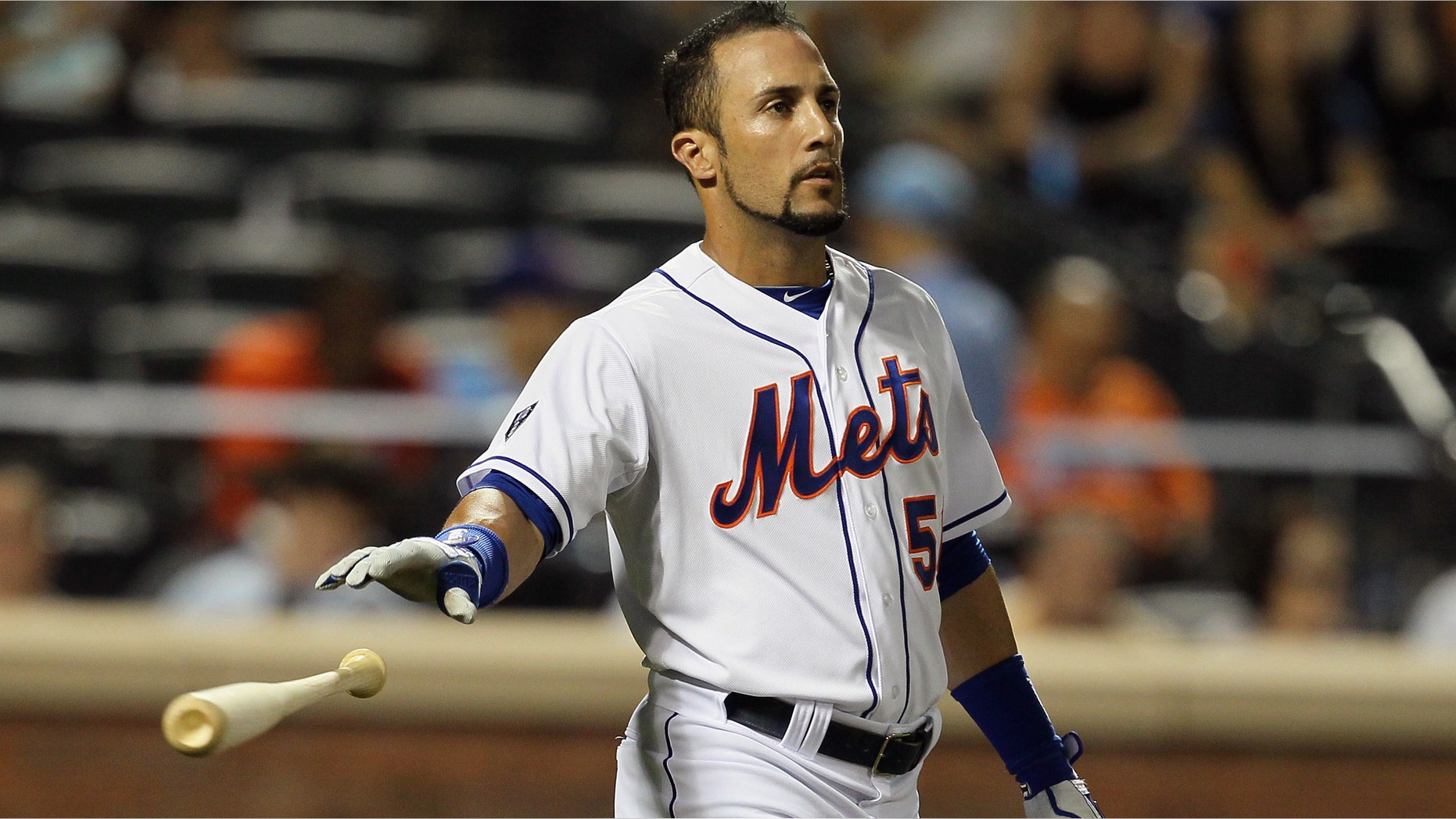 SAN FRANCISCO – Puerto Rican outfielder Andrés Torres is looking for a do-over with the reigning world champion San Francisco Giants.
On Thursday the outfielder reached an agreement with his former team for a one-year contract, however, he will still need to pass a physical before the deal can be finalized.
The 34-year-old Torres spent the 2012 season with the New York Mets following three years with the Giants. He hit .230 this year with three home runs, 35 RBIs and 13 stolen bases in 132 games.
Now, Torres gets to play alongside the man the Giants traded him to New York for: fellow Puerto Rican and center fielder Angel Pagan.
A fan favorite and strong clubhouse presence, Torres could fit in as the left fielder if San Francisco considers Gregor Blanco a better fourth outfielder, or to give manager Bruce Bochy options. Pagan last week received a $40 million, four-year contract.
The news of Torres' return quickly spread via Twitter, and fans certainly appear thrilled.
The switch-hitting Torres was a key member of the Giants' 2010 World Series championship run, which they followed up with another title this season. He was even in the stands at AT&T Park this fall for a couple of games to cheer on his old teammates.
That year, Torres — who had toiled through the minors for more than a decade — became a regular in May as the center fielder and leadoff hitter. He batted .268 with 16 home runs and 63 RBIs in his first full big league season, then played through pain throughout the playoffs. He surprised the Giants and even himself with a rapid recovery to return from an emergency appendectomy late in the year to help San Francisco in the stretch run.
Torres had the procedure Sept. 12, 2010, in San Diego and played again Sept. 24 — missing all of 11 games. His fitness level and determination helped him return so quickly. Bochy had all but ruled out Torres for the remainder of the regular season.
He then hit .276 with a home run and three RBIs in 15 postseason games. He hit four doubles and stole two bases.
Torres also has been open about his struggles with attention deficit hyperactivity disorder. In 2007, he began taking medication for the condition and it has made a huge difference.
He was recognized as the team's 2010 "Willie Mac" Award winner. The honor is named for Hall of Famer Willie McCovey and is voted on by the players, coaches and training staff to recognize the team's most inspirational player both on the field and in the clubhouse.
Torres' plight to reach the majors after a modest upbringing in Puerto Rico and his struggles with ADHD were the subject of a documentary. He spent parts of 12 years in the minors — eight of those at the Triple-A level — before getting his shot.
Based on reporting by the Associated Press.
Follow us on twitter.com/foxnewslatino
Like us at facebook.com/foxnewslatino