Aljamain Sterling wraps up a submission win over Johnny Eduardo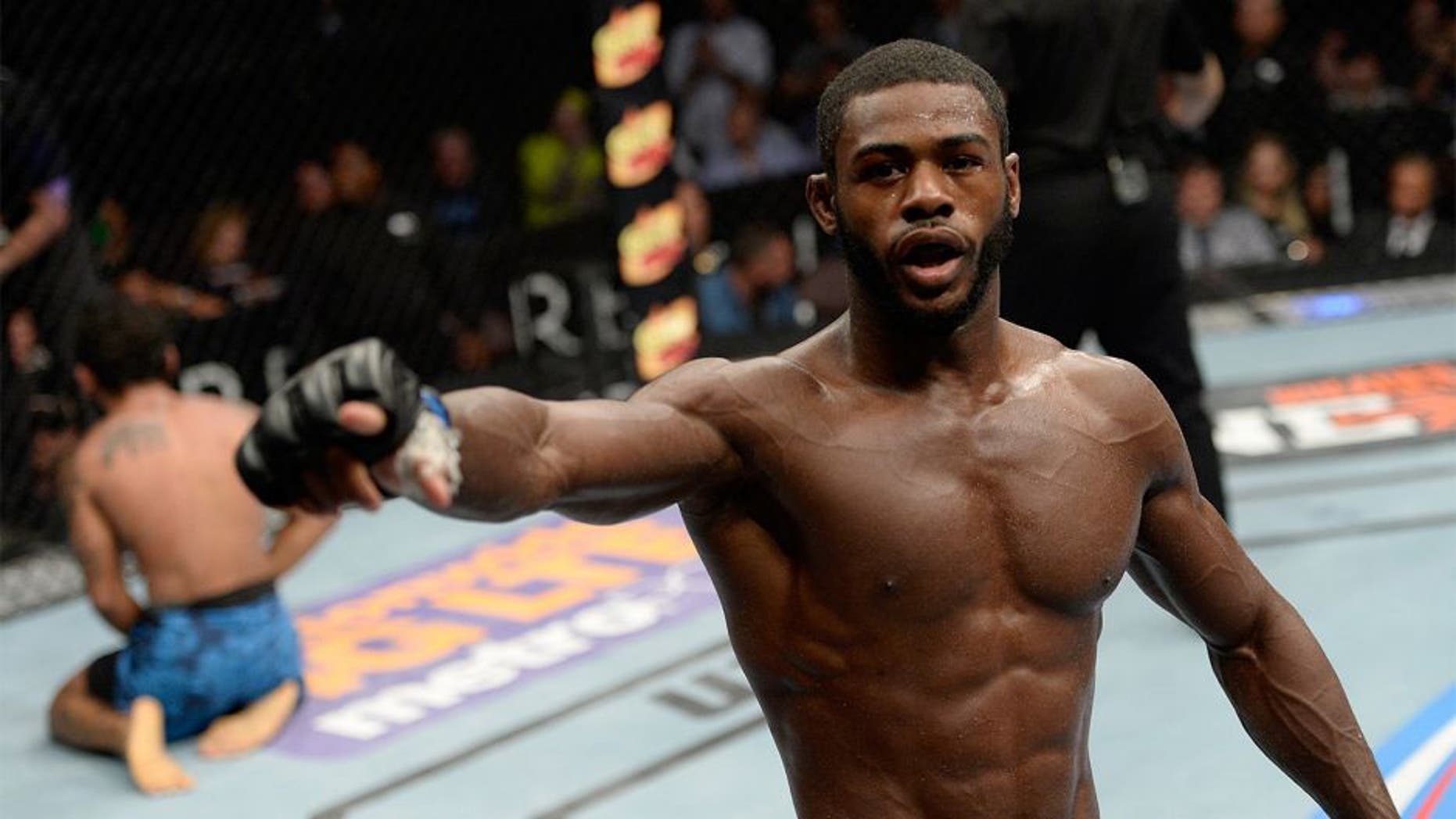 Aljamain Sterling promised to put Johnny Eduardo on the mat and choke him out and that's exactly what he did in the second round to move to 12-0 in his career.
Sterling had been itching to fight again following his last bout all the way back in April and he put on a flawless performance while taking out another top 10 opponent along the way.
As the fight started, Eduardo had his only real moments of offense as he looked to establish his leg kicks but finally with just over two minutes to go in the round, Sterling secured the takedown, pressing the Brazilian into the cage.
Sterling maintained his position while landing some big punches on Eduardo after posturing up in his half-guard as the first round came to an end.
Sterling turned up the heat in the second round with a series of kicks that started to land on Eduardo as he backed the Brazilian up while putting his hands in the air to spur on the Las Vegas crowd.
With just over a minute to go in the round, Sterling got aggressive on the mat and eventually locked on a guillotine choke before jumping into mount.
Eduardo had nowhere to go and with the pressure mounting, he was forced to tap out giving Sterling another win as he remains undefeated in his career.
"We're looking for limbs, we're looking for necks," Sterling shouted after his latest victory. "All day, every day. The human anaconda."
This latest fight was actually the last on Sterling's current UFC contract and coming off a win while also being ranked as the No. 5 bantamweight in the world, he's certainly got negotiating power on his side.
Sterling might just be one of the biggest threats to the title and now he'll look to earn a new contract after yet another impressive win.