Albert Pujols becomes 32nd player in MLB history to reach 3,000 hits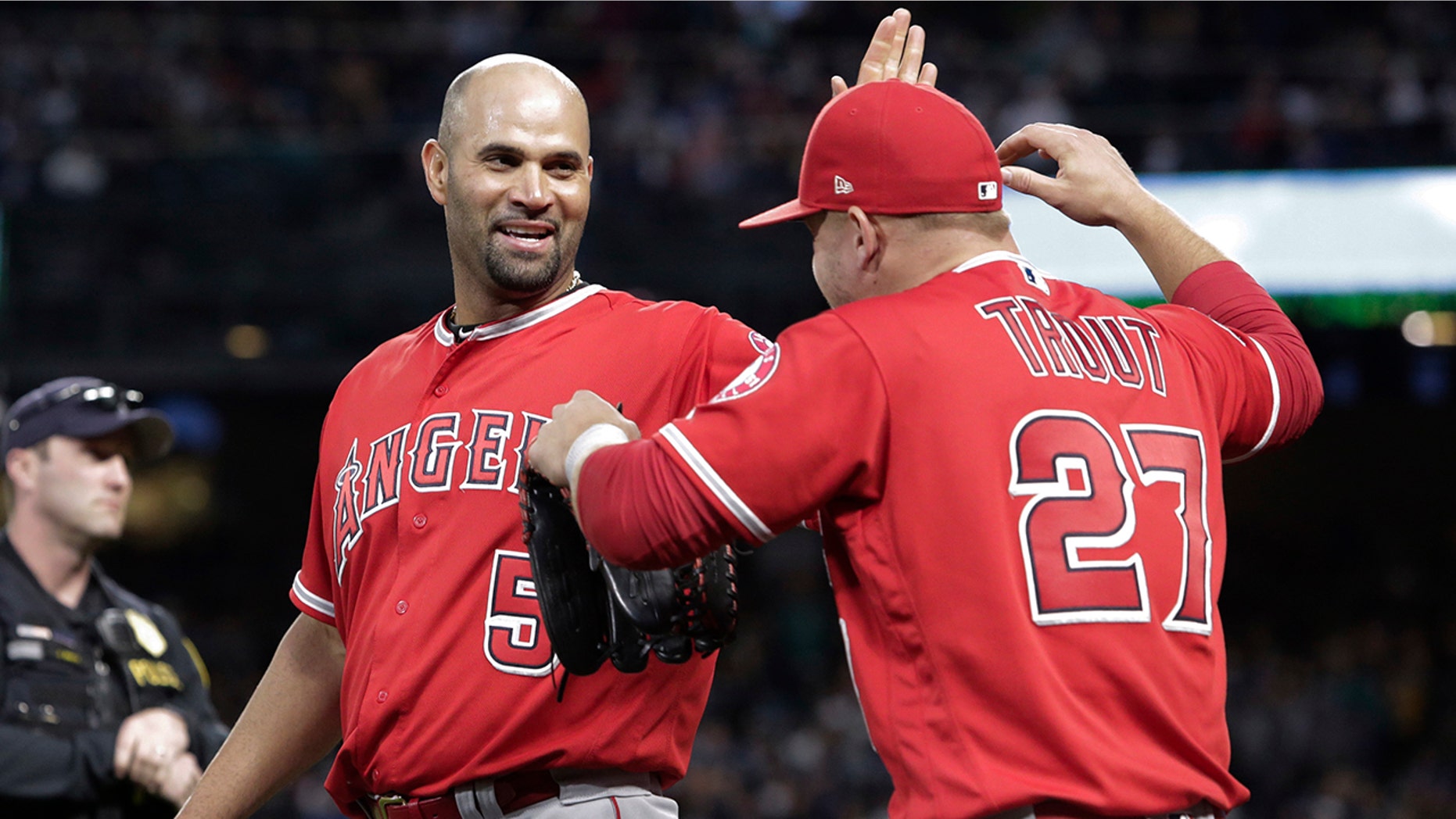 Los Angeles Angels of Anaheim first baseman Albert Pujols recorded his 3,000th hit Friday night, looping a broken-bat single into shallow right field at Seattle's Safeco Field in a 5-0 win over the Mariners.
The feat earned Pujols a spot among baseball's legends.
Pujols, 38, was hitless during his first two plate appearances until entering the history books in his fifth-inning at bat against Mariners starter Mike Leake. His teammates then cleared the dugout to join the slugger for an on-field celebration.
"I was really excited, but at the same time you still have a game you need to play and you still need to focus to win that game," Pujols said. "That's what I told those guys. Let's go win that game so it can taste a little better."
Angels outfielder Mike Trout congratulated his teammate, nicknamed "The Machine," on reaching the milestone with a tweet.
Pujols, in his 18th season, became the 32nd player in Major League Baseball join the 3,000-hit club. He also joined Hank Aaron, Willie Mays and Alex Rodriguez as the fourth player in baseball history with 3,000 hits and 600 homers.
The former St. Louis Cardinal went on to collect hit No. 3,001 in the ninth inning with a two-run single, passing Roberto Clemente. In anticipation of the history-making hits, fans showed up at the stadium with signs and T-shirts sporting the numbers 3,000 and 3,001.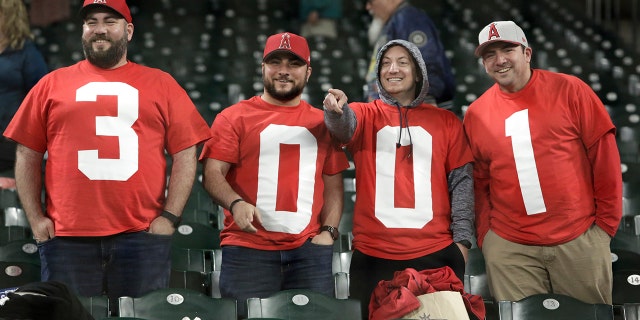 "I'm aware of the legacy and the people that I tie and am on the same page right now," Pujols said. "But at the end of the day it's about winning a championship.
"Nothing would be more special than in September and October and playing in the playoffs and bringing a championship back to the city of Anaheim."
The Angels, who started play in 1961, have appeared in just one World Series. They defeated the San Francisco Giants, 4 games to 3, in 2002.
The Associated Press contributed to this report.