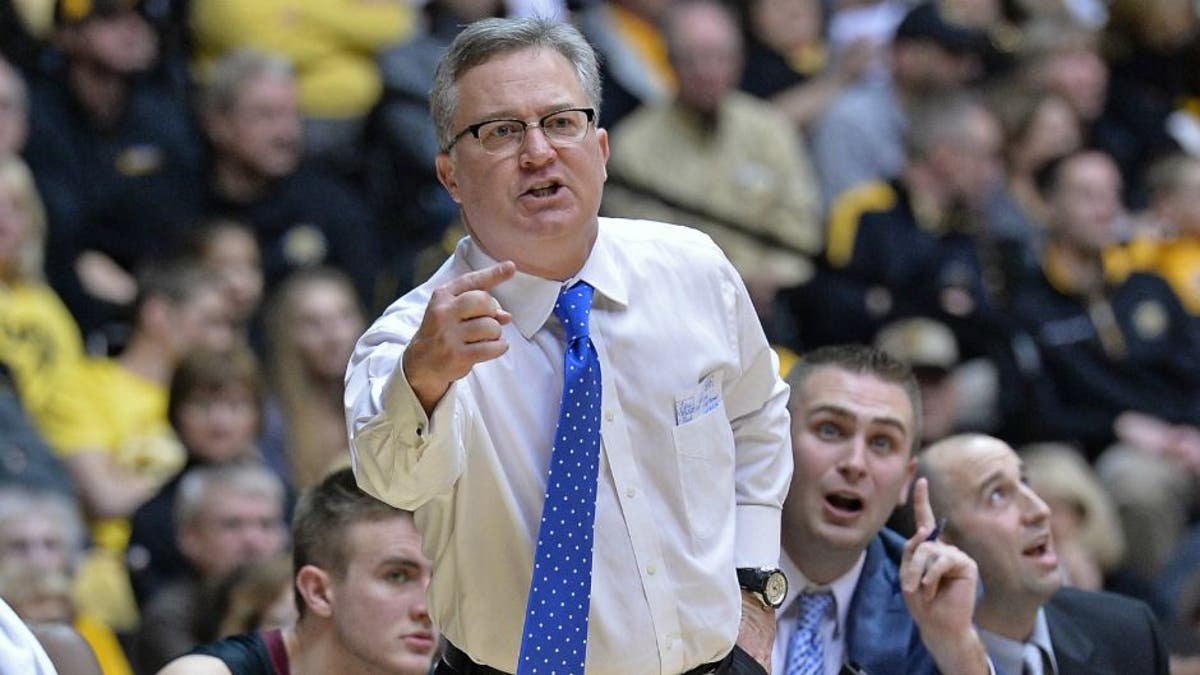 In one of the strangest postgame rants you'll see all season long, a college basketball coach ripped the crowd after a lopsided road loss because he was upset they weren't more excited.
Southern Illinois coach Barry Hinson's Salukis lost 90-65 against the Razorbacks, but after the game Hinson said he was disappointed with the Arksansas crowd inside Bud Walton Arena. There was a listed attendance of 13,308 for the game, but there far fewer fans in the arena than the attendance figure would indicate, and Hinson challenged Razorbacks fans to get their "butts back in the gym."
"Were you surprised by the atmosphere tonight?
You want me to be honest? That's not an Arkansas crowd. That's not Razorback crowd. Now you want me to get on your crowd? Because here's what I'll tell you.
I've been in here…. and I told our guys, 'when they bring that damn Arkansas flag out with three minutes to go in the game, and you're yelling your [expletive] off and they can't hear you, that's what it's all about.'
But that's not the Razorback crowd that I know. You gotta get your butts back in this gym. That team deserves it, this university deserves it. Buy your tickets and get your butts back in here."