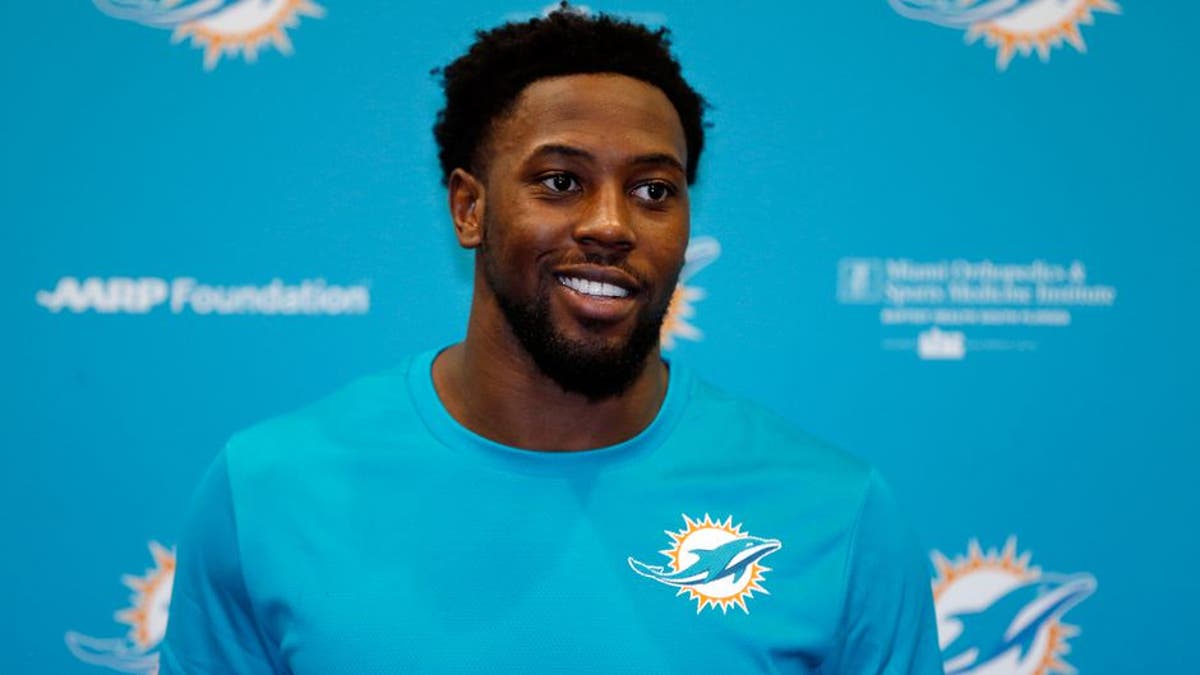 DAVIE, Fla. (AP) -- Former offensive coordinator Adam Gase says he was fine with the Miami Dolphins devoting most of their draft to defense.
He knows how much that unit needs help.
The Dolphins were the last NFL team to pick an offensive player, and their top three choices were on the defensive side, a first in franchise history. When Miami began a three-day rookie mini-camp Friday, six of the eight draft picks were defensive players.
The reason: The defense was historically awful last year, Gase's first as head coach. The Dolphins allowed a team-record 6,122 yards, which ranked 29th in the league, and were 30th against the run.
"I don't know if we could go much further down," Gase said.
So the direction of the draft was fine with Gase, even though his expertise and experience are on the offensive side.
"I was good. I wasn't worried about that," he said. "I felt good about where we were at on offense. There were a couple of pieces we were looking to add, but if it didn't happen, I wasn't going to be in a panic. I was very happy with how everything unfolded."
The Dolphins took steps before the draft to bolster their offense. They re-signed receiver Kenny Stills and guard Jermon Bushrod, and acquired guard Ted Larsen and tight ends Julius Thomas and Anthony Fasano.
And the best offseason news on offense is that quarterback Ryan Tannehill has recovered from a sprained left knee that forced him to miss the final four games last season, and is taking part in team workouts.
"He looks normal to me," Gase said. "He looks like he did last year. He moves around fine. He's got a good edge to him that I like right now; you can tell he wasn't real happy about getting hurt last year. I know he's really trying to make sure he's one of the reasons we're taking the next step."
While offense is expected to be the Dolphins' strength in 2017, they'll count on the draft to help them be better on defense.
Among the newcomers is first-round pick Charles Harris, a defensive end from Missouri who should help the pass rush immediately. He might not start right away, however, and lasted until the 22nd overall pick because of doubts about his run-stopping skills.
"The way he gets off the ball is a unique trait," Gase said. "I really like the feel he has as a pass rusher. And we feel like there are some areas where we can help him get better."
Harris said he joins the Dolphins confident in his ability but eager to improve.
"The Dolphins took a chance on me," he said. "Time to make that investment pay off."
That includes making an impact -- literally -- when Miami faces AFC East rival New England and Tom Brady.
"A shoutout to all of the Miami Dolphins fans telling me over and over, `You have to hit Brady,'" Harris said with a grin.
Second-round pick Raekwon McMillan, a linebacker from Ohio State, sobbed while talking with the media minutes after he was taken with the 54th overall pick. On Friday, a chagrined McMillan explained that when the Dolphins called to tell him they had selected him, he hit the red button on his phone by mistake and accidentally hung up on them.
"I was in my house getting madder and madder with each pick that went by," McMillan said. "In my mind, I'm the best linebacker in the nation coming out of college. And then I actually missed the first call by the Dolphins, and my heart dropped because I thought I had missed my chance to get drafted.
"But they called me right back. I was very emotional because all my dreams were coming true."
The two offensive draft picks were Utah guard Isaac Asiata in the fifth round, and Virginia Tech receiver Isaiah Ford in the seventh and final round.
Like McMillan, Asiata was disappointed to be selected so low, but said he was glad to join the Dolphins because the organization impressed him when he visited before the draft.
"I felt that camaraderie, that brotherhood," Asiata said. "You can just tell that everybody in the building loved their job. They loved coming here because they care about each other. They want to be successful. They want to win games. That's a really attractive trait to have, so I fell in love with that and the culture that coach Gase is trying to build here. I'm looking forward to being a part of that."