Aaron Rodgers jokes that some voters decided between him and Harambe for presidiency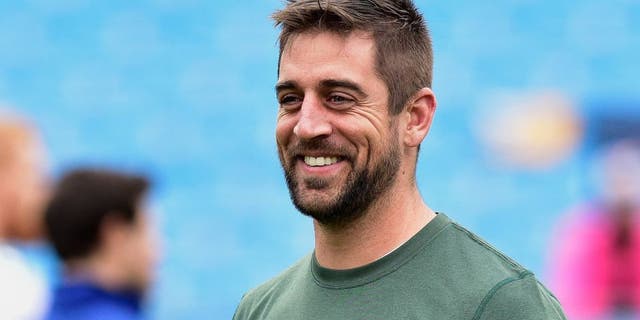 Dozens of professional athletes, like the rest of America, weighed in Wednesday on the surprising results of Tuesday's presidential election. Some were happy about Donald Trump winning, but most were not exactly thrilled.
Regardless of anyone's feelings, there's no way to change who will be the 45th president of the United States. Aaron Rodgers understands that, and he just hopes Americans can come together despite their differing opinions.
"I hope as a country we can now come together and work a little better with each other," Rodgers said, via the Journal Sentinel. "Obviously, there were some people who were -- rightfully so -- worried about the direction of the country now, but I think it's an important time for us that we come together and figure out how to work with each other."
Rodgers said he did vote on Tuesday before staying up "really late" to watch the results of the election come in. He's considered a leader, being the quarterback of an NFL team, but he wouldn't say he'd ever run for president.
"I'm just trying to play football right now."
However, that doesn't mean others didn't want him to run the nation. Rodgers saw on Twitter that fans were writing him in for the presidency, giving him a good laugh -- even if he did lose to Harambe, the late Cincinnati Zoo gorilla.
"I just want to thank all the voters out there who did vote for me," Rodgers said. "I know for some people it was between me and Harambe. I think I finished second in that vote."