A-Rod's Grievance Hearing Underway, Biogenesis Boss Testifies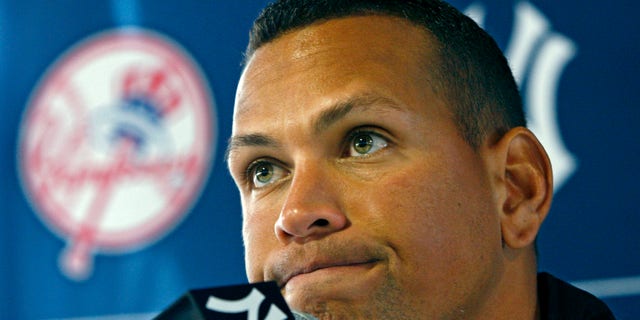 The grievance to overturn Alex Rodriguez's 211-game suspension is underway in Major League Baseball's headquarters in midtown Manhattan. On Monday, the third baseman testified before arbitrator Frederic Horowitz, as well as Biogenesis director Tony Bosch.
According to published reports, Bosch is expected to continue testifying Tuesday about supplying and administering banned drugs to Rodriguez.
Horowitz is expected to make a decision with 25 days upon the conclusion of the hearing whether the penalty will stand, be overturned, or reduced.
A three-time AL MVP, Rodriguez was suspended Aug. 5 for alleged violations of baseball's drug agreement and labor contract. Because he's a first offender under the drug program and the players' association filed a grievance to force an appeal, a suspension can't start until it is upheld by an arbitrator.
The union argues the discipline is without just cause and is excessive. If the case doesn't settle, a decision by Horowitz is expected this winter.
Rodriguez was among 14 players penalized by MLB this year following the sport's investigation of Biogenesis of America, a closed anti-aging clinic in Coral Gables, Fla., accused of distributing banned performance-enhancing drugs. The others accepted their penalties, including former NL MVP Ryan Braun, who missed the season's final 65 games.
In Florida, state authorities said they had started a criminal investigation of the clinic.
"A subpoena was issued for documents, and we are looking into several areas of state interest," said Ed Griffith, spokesman for Miami-Dade County State Attorney Katherine Fernandez Rundle.
Existence of the state prosecutors' criminal subpoena was disclosed at a recent hearing in MLB's lawsuit in Miami against Biogenesis, also pending in Miami-Dade County court. It's not known whom the subpoena targeted or what specific documents are being sought.
A federal probe involves the sources of drugs the clinic is accused of selling to players.
Based on reporting by the Associated Press.
Follow us on twitter.com/foxnewslatino
Like us at facebook.com/foxnewslatino