A-Rod could see time at first base with Teixeira out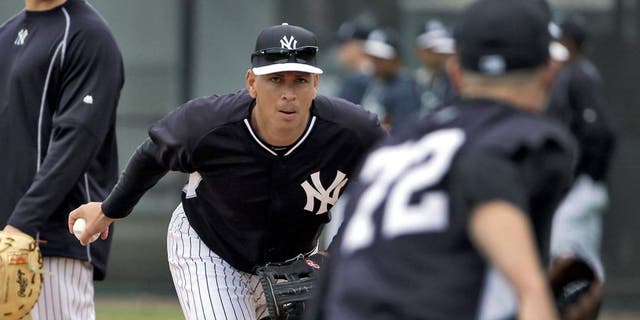 New York Yankees first baseman Mark Teixeira is battling a leg injury. He has sat out the last few games after fouling a ball off his shin and will miss time indefinitely.
With the Yankees playing the Boston Red Sox in a three-game set beginning Monday, it's possible Alex Rodriguez will see time at first base, according to MLB.com.
"We are going to see some lefties [in Boston]," manager Joe Girardi said. "I might toy around with the idea a little bit if Tex is not ready, putting him at first against one of the lefties."
As MLB.com notes, A-Rod hasn't played in the field since May 23 and hasn't appeared at first since May 19.
On the season, Rodriguez has hit lefties well, slashing .287/.432/.617 with nine home runs in 112 at-bats.
(h/t MLB.com)