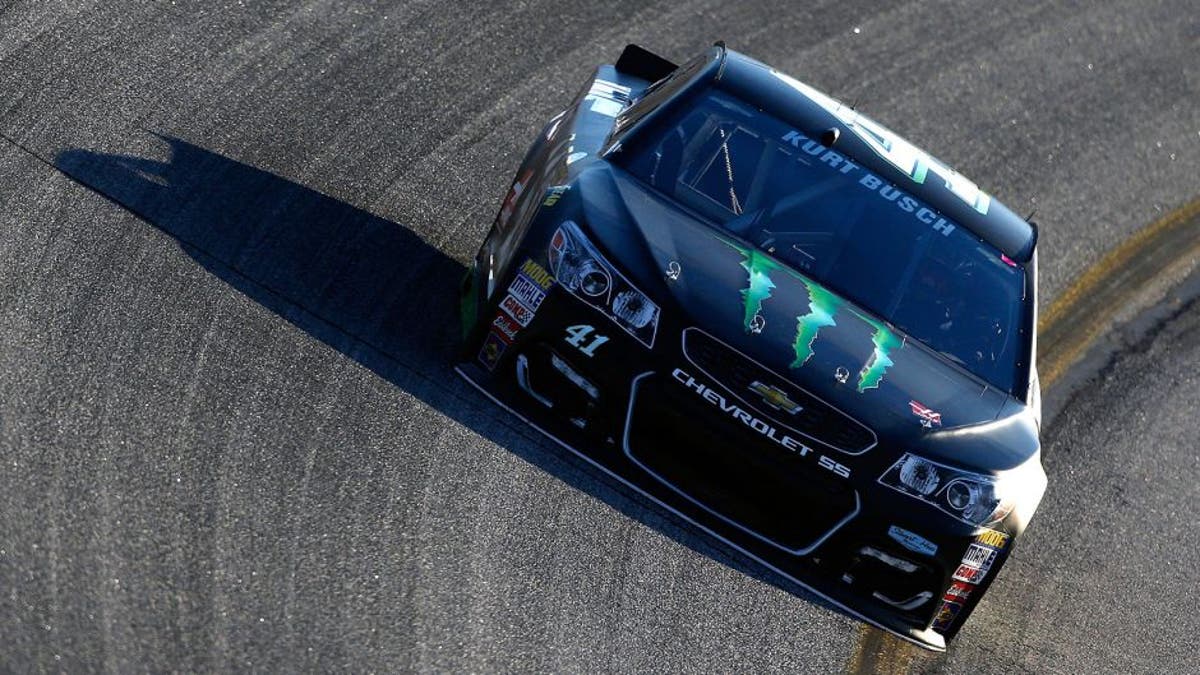 It was an interesting day at Atlanta Motor Speedway on Friday, when brothers Kyle and Kurt Busch swept the front row for the Folds of Honor QuickTrip 500 and NASCAR's new low-downforce aero package got its first real test in anger this season.
Here are six things we learned on a cool day in Hotlanta:
6. Tony's back -- Less than a month after suffering a burst fracture of his L1 vertebra, Tony Stewart was back at the track at Atlanta Motor Speedway. No, he wasn't driving -- Ty Dillon qualified 19th in the No. 14 Stewart-Haas Racing Chevrolet -- but it was great to see Stewart back up and walking around with his team.
5. Penske's problems -- One of the biggest shocks of qualifying is that neither of the powerhouse Team Penske cars qualified well at Atlanta. Joey Logano, who won a series-high six races last year, didn't make it out of the first round, qualifying 27th. "I don't really understand that," said Logano. "... We've got to wrap our heads around this new package."
Teammate Brad Keselowski didn't do much better, qualifying 18th. Considering the Penske duo combined for nine poles last year, the start to the Atlanta weekend was a huge disappointment.
4. Kahne continues -- In the season-opening Daytona 500 last week, Kasey Kahne was best in class among the Hendrick Motorsports Chevrolets, finishing 13th. At Atlanta, Kahne's rapid pace continued, as he out-qualified all three of his teammates.
Kahne will start 12th on Sunday, ahead of Hendrick teammates Dale Earnhardt Jr. (17th) Jimmie Johnson (20th) and Chase Elliott (25th).
3. Loose, loose, loose -- With less aerodynamic downforce to keep them planted to the pavement, the 3,300-pound NASCAR Sprint Cup Series cars were all over the track. The most common symptom was cars getting loose, with the backs of the cars sliding towards the outside wall. That bodes well for an exciting race.
"I think there is gonna be slipping and sliding around," said Greg Biffle of Roush Fenway Racing. "We're gonna be two, three-wide in the corner. You're gonna have lead changes, I think. I think it's gonna be a good race and I think you'll see it by watching it, really."
2. Tire management -- With an abrasive track surface and relatively soft tires, lap times drop off dramatically over the course of a fuel run -- as much as 3 seconds a lap. That equates to a falloff from 184 miles per hour on fresh rubber to about 168 mph on worn rubber.
Managing tire wear by not going too fast early in a run and burning up your tires will be critical in Sunday's race. "After a lap, the tire feels different," said Carl Edwards. "After five laps, it's way different."
1. Two in a Busch -- Defending NASCAR Sprint Cup Series champion Kyle Busch appeared to score what would have been his 18th career pole and first at Atlanta with a lap of 191.668 miles per hour in the No. 18 Joe Gibbs Racing Toyota.
But then Kyle's car failed post-race inspection, prompting NASCAR to step in and award the pole instead to Kyle's brother, Kurt, who ran 191.582 mph in his No. 41 Stewart-Haas Racing Chevrolet and thought he would be starting second.