3 injured at French Open after piece of giant TV crashes onto spectators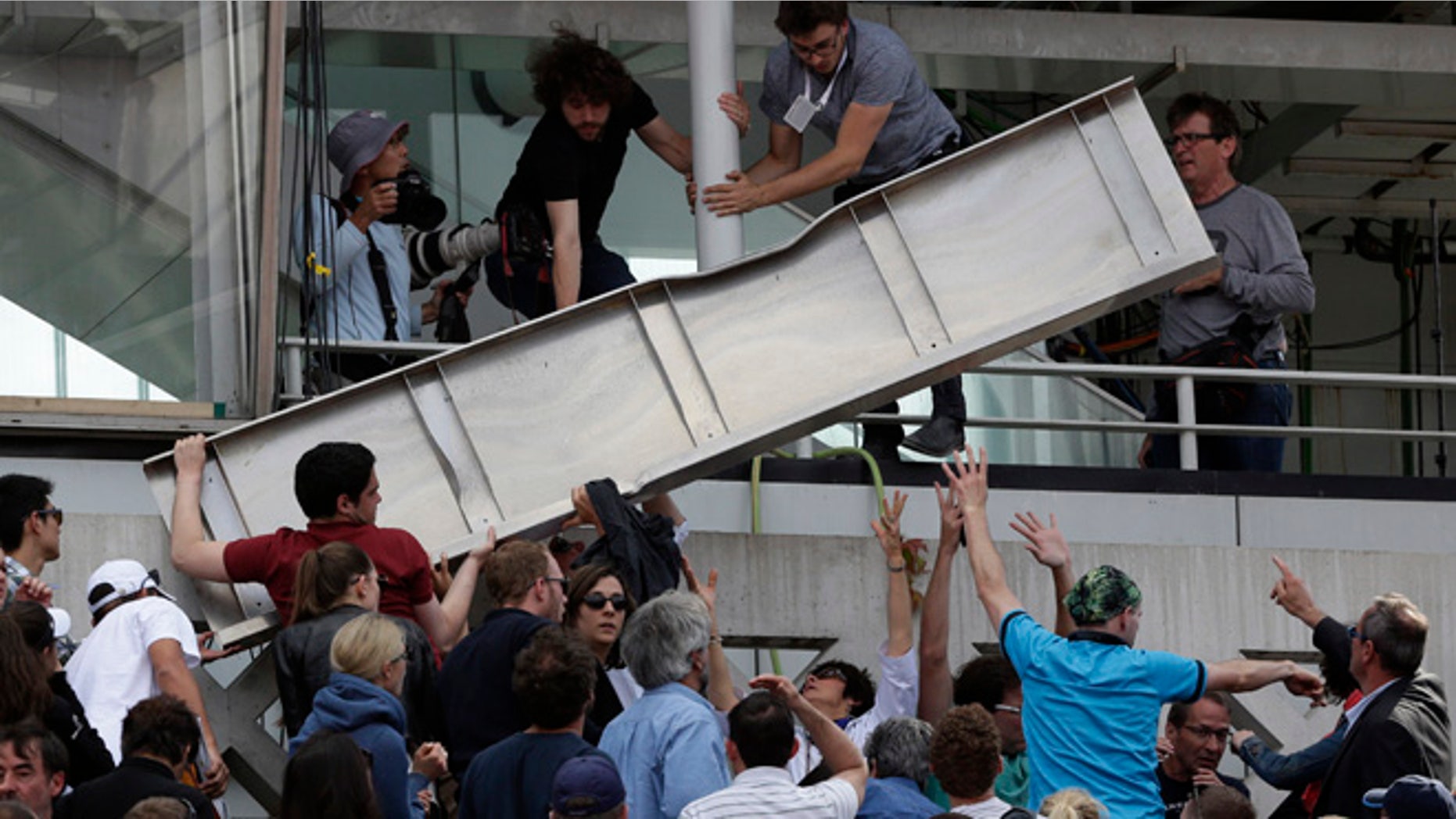 Three French Open spectators were injured Tuesday after a piece of metal paneling detached in strong winds from a giant TV screen overlooking center court and crashed onto people seated in the stands, tournament organizers said.
Security guards evacuated more than 200 spectators from seats in the area and cordoned it off with tape after a piece of paneling, larger than a bed, crashed down with a bang. Fans were later allowed to return to the stadium.
The quarterfinal match between Kei Nishikori and Jo-Wilfried Tsonga, which was being played at the time of the incident, was suspended for around 40 minutes.
First responders were assisting a man who was holding his wrist, the Associated Press reported. He appeared to be otherwise unscathed, lifting his left arm to wave to the crowd on Court Philippe Chatrier.
A video posted on Twitter captured the incident.
The Associated Press contributed to this report.