World War II explosives found with metal detector boy got for Christmas
Now that's a Christmas gift for the ages.
A 7-year-old boy in Scotland discovered the remains of a World War II grenade on a beach in the Scottish Highlands, courtesy of the metal detector he got for Christmas, British news agency SWNS reports.
Patrick McAlindon made his discovery just 15 minutes after arriving on the beach at Loch Morlich to play with his new present. On vacation along with his parents, Ana and Andrew, older brother Daniel and younger sister Lana, Patrick said he was amazed by what he had found.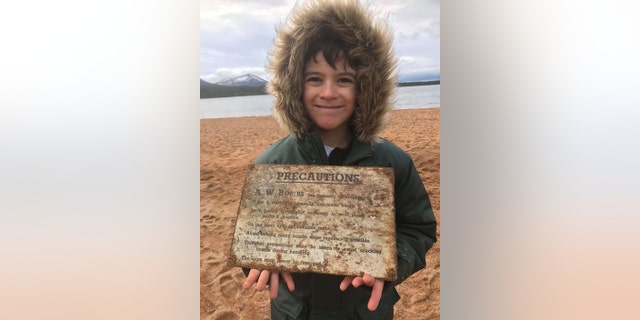 RARE WORLD WAR II 'ESCAPE KITS' SOLD AT AUCTION
"The metal detector almost went off the scale," Patrick said in comments obtained by SWNS. "I was really shocked, I thought it was gold or something."
"We started digging, then two minutes later we found the sign," he added. "I was really surprised and shocked when I saw 'bomb.' I was a bit scared at first because I thought there were grenades under there."
In addition to the grenade remains, he found discarded crates and a bomb warning sign, believed to be where Allied Norwegian soldiers trained.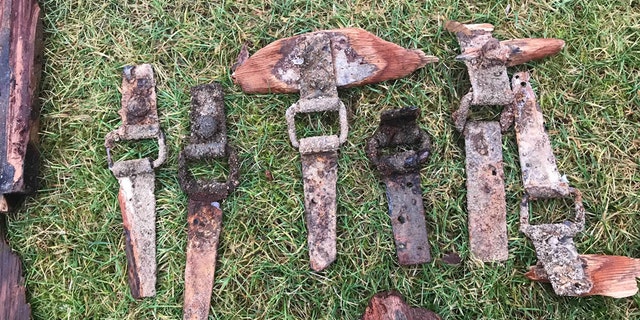 Upon finding the historic items, the family called the police and were put in touch with bomb disposal experts. After they were told there was no risk to them, the McAlindon family kept sweeping the beach, even as the dig attracted hoards of onlookers.
SECRET IDENTITY OF FOURTH SOVIET SPY WHO STOLE US ATOMIC BOMB SECRETS FINALLY REVEALED
Ana said that Patrick is looking forward to making more discoveries and is eager to tell his classmates at school what he found while on vacation.
"Patrick loves history. He doesn't watch cartoons anymore, just the Discovery Channel and history documentaries," Ana added. "He wants to find gold next."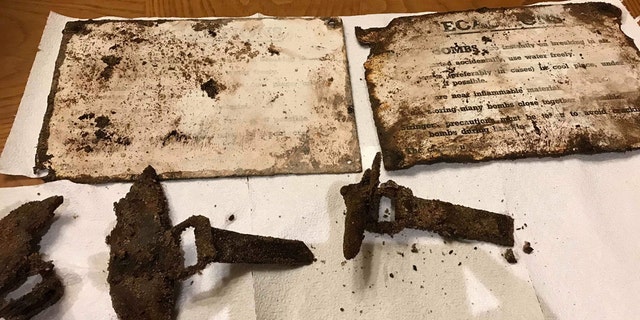 In November, three children in Germany fished World War II ammunition from a pond using a "strong magnet," according to local police.
CLICK HERE TO GET THE FOX NEWS APP
Fox News' Travis Fedschun contributed to this report.