World War I soldiers seen arriving in Europe to fight alongside Allies in rare photos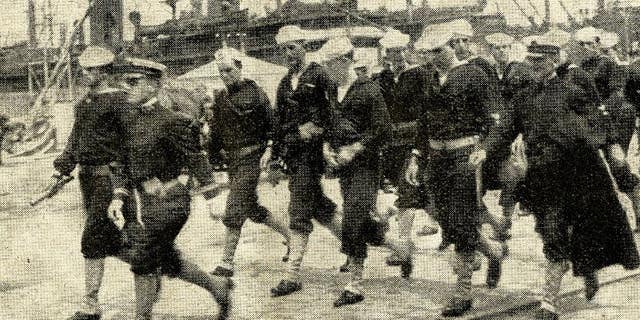 American troops stepped onto European soil in 1917, ready to fight alongside the Allies in World War I. Now, as the 100th anniversary of the Armistice approaches, photographs of the U.S. military training in France have recently been discovered at a library in the U.K., giving Americans a rare glimpse into history.
The century-old photographs, which were originally featured on popular British wartime magazine War Illustrated, are now on display at the USS Texas Museum.
"The collection of images provides a fascinating new perspective into America's involvement in the First World War," Jonathan Rayner, a professor at England's University of Sheffield Library – where the magazine covers were first found – told SWNS. "It features images and illustrations that accompanied reports by journalists who were reporting from the battlefields and seas across Europe for people who were back home in Britain."
WORLD WAR I POSTERS OFFER UNIQUE GLIMPSE INTO SOLDIERS' STORIES 100 YEARS AFTER THE ARMISTICE
War Illustrated was widely read in Britain in the early 1900s, sharing stories from the trenches, quite literally.
"In its early days it was sensationalist and patriotic in nature, but it became a more reliable and respected source of journalism with personal accounts of the war from its correspondents who were often on the frontline," Rayner said. "It also published descriptions and illustrations to report events from the battlefield and ran comment pieces from writers and politicians reflecting on wartime events."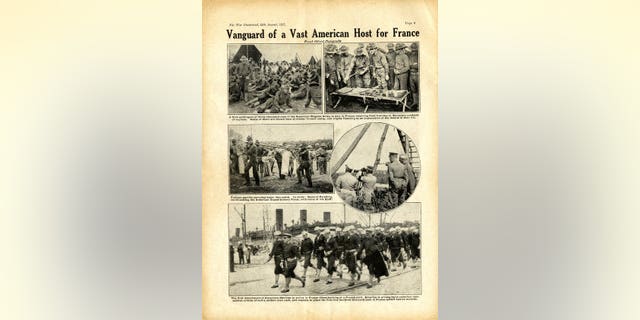 At that time, Britain had one of the largest naval forces in the world, SWNS reports, though they still needed assistance. And the U.S. delivered — more than 1 million American soldiers fought on the Western Front.
THIS BULLET-SCARRED BIBLE 'SAVED THE LIFE' OF A WORLD WAR I SOLDIER
Rayner credited the U.S. Navy with helping defend trade and keep an eye out for enemy ships.
"In the First World War, both sides expected battle fleet engagements to decide not only control of the sea, but the entire war," Rayner said.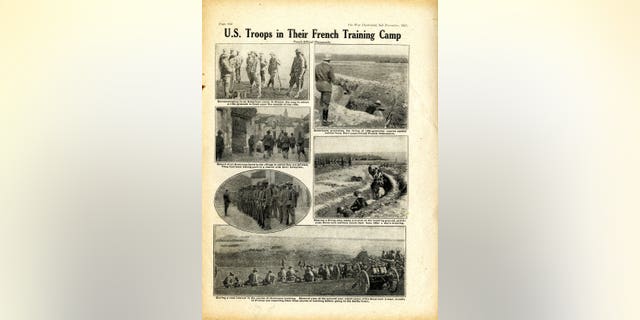 "The U.S. Navy's ships operated alongside British ships for a year without ever getting chance to engage the German fleet," Rayner added. "Nonetheless, a close friendship grew between the US and Royal Navies from this co-operation.
If you look closely at the magazine covers, you can see the USS Parker, USS Banham, the USS Delaware, then known as a "monster" of the Navy, SWNS points out.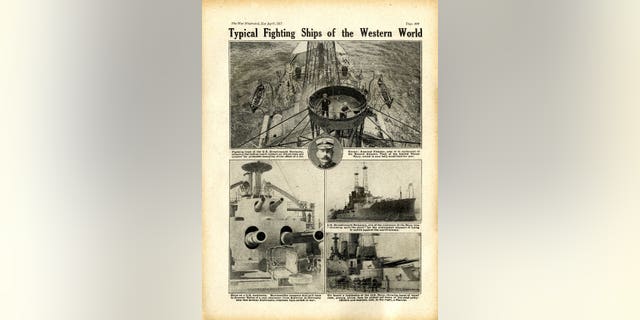 More than 17 million people, military and civilian, lost their lives in World War I. The U.S, which entered the war on April 6, 1917, lost more than 116,000 service members in the conflict.
Fox News' James Rogers contributed to this report.