U.S.'s Oldest Bird Survives Tsunami From Japan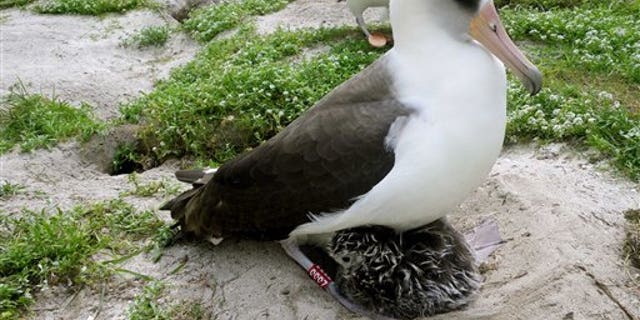 NEWYou can now listen to Fox News articles!
HONOLULU – The oldest known wild bird in the U.S. has returned to a remote atoll northwest of the main Hawaiian islands after surviving this month's tsunami.
Officials at the Hawaiian and Pacific Islands National Wildlife Refuge Complex, which includes Midway Atoll, said Monday they are thrilled that the Laysan albatross survived the March 11 tsunami. The albatross, named Wisdom, is more than 60 years old.
Complex Project Leader Barry Stieglitz says the survival of the albatross, named Wisdom, reinforces the importance of breeding adults in the seabird population.
The tsunami generated by the massive earthquake off Japan killed at least 2,000 adult albatross and 110,000 chicks.
Stieglitz says it is "humbling" that the 8-pound bird is still producing chicks.