Teen girl survives 'Jaws'-like shark attack in Australia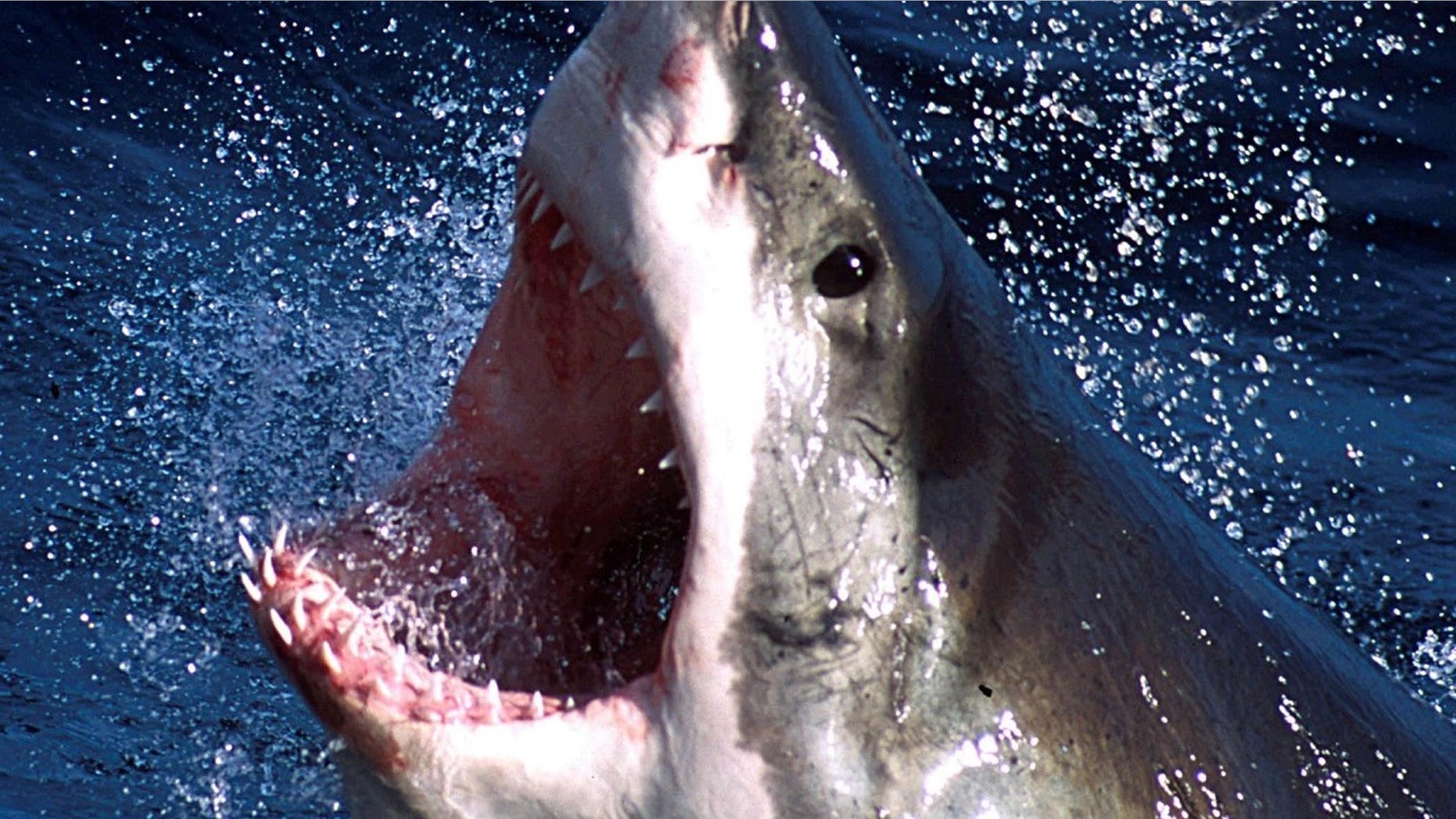 A teenage girl in Australia experienced a scene out of Steven Spielberg's "Jaws" when a shark threw her off her kayak and came back around to hunt her down, reports said on Sunday.
Sarah Williams was paddling off the coast of Normanville when a 15-feet great white shark slammed into her kayak, Australia's Channel 9 reported. Williams was fishing for squid while her brother and father, were in a motorized boat watching her from a short distance away.
"When I was in the air…it flew me into the air it felt like I was watching a typical 'Jaws' movie," Williams told Channel 9.
Her father, Chris Williams, recalled hearing an "awful" sound when the shark hit the kayak and saw his daughter get "launched" out and into the water as it circled around for its prey.
"This scream…you can't describe what this scream was like," the father said while holding back tears. "The shark had rolled…[I could see] the dark side and the white belly, huge fins, white water everywhere."
AUSTRALIAN WOMAN WRANGLES SHARK WITH BARE HANDS OUT OF POOL, VIDEO SHOWS
The father and brother powered up the motor boat and sped to rescue Sarah Williams. They spotted the shark circling back and "still having a go at her." Luckily, they got to Williams just in time to pull her to safety.
Sarah Williams said the moment went by like a blur because of the adrenaline pumping through her body.
She added, "It was crazy, not knowing that I actually had survived such a traumatic experience."
Teeth marks were found on the kayak. Williams was hospitalized for minor cuts and bruises.
SHARK FEASTS ON SEAL IN VIDEO, CAUSES PANIC ON CAPE COD BEACH
Chris Williams told The Advertiser he wants the shark killed before it attacks another person. He said he still doesn't know how they were able to get his daughter out alive within seconds before the shark took her.
"If a dog attacks you we put the dog down. Why do we accept a rogue shark? I'm not saying go out and kill 20 sharks. (But) if a shark has been involved in an incident it should be destroyed," Williams said.
"This shark will kill someone unless we do something about it."