Rare Baby Seahorse Found in London River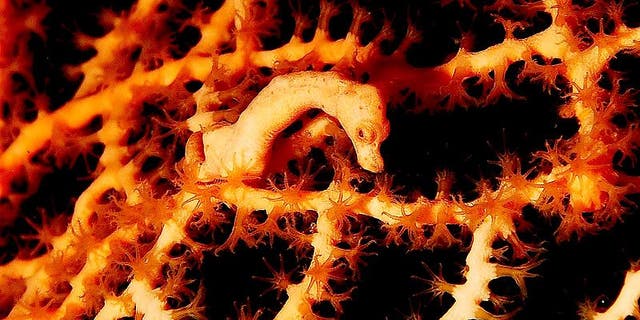 NEWYou can now listen to Fox News articles!
LONDON – The discovery of a baby seahorse in east London raised the possibility that a colony of the rare creatures is living in the River Thames, scientists said.
The short-snouted juvenile hippocampus was discovered during a routine fisheries survey at Greenwich, suggesting that adult seahorses were breeding nearby, the U.K.'s Environment Agency said Friday.
The cute creatures -- once thought only to visit Britain during warm weather -- were declared protected in 2008 after several were found near the mouth of the Thames. Those sightings raised scientists' hopes that a family could be living in the river.
The latest discovery was the furthest inland that the seahorses were detected so far.
"We hope that further improvements to water quality and habitat in the Thames will encourage more of these rare species to take up residence in the river," Environment Agency fisheries officer Emma Barton said.
Seahorses are one of the few animals that mate for life, after elaborate courtship rituals.