Oil 'Increasingly Likely' to Enter Loop Current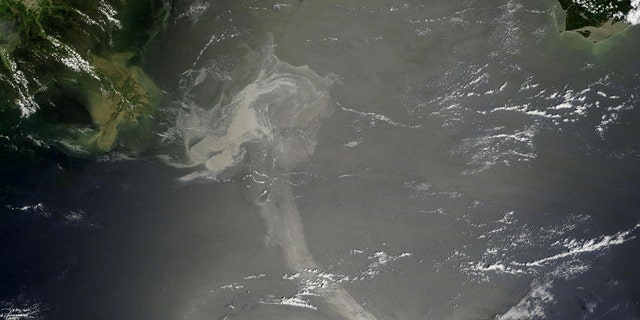 NEWYou can now listen to Fox News articles!
NEW ORLEANS, Louisiana – Oil from the Gulf of Mexico spill is "increasingly likely" to enter a loop current and be swept to Florida, a US official said Tuesday, adding that fishing closures had been expanded.
"Satellite imagery on May 17 indicates that the main bulk of the oil is dozens of miles away from the loop current, but that a tendril of light oil has been transported down close to the loop current," top government official Jane Lubchenco told a press conference.
Lubchenco, head of the National Oceanic and Atmospheric Administration (NOAA), said the agency was conducting aerial surveys and dropping special sensors on Tuesday to check if oil had actually entered the loop current.
"The proximity of the southeast tendril of oil to the loop current indicates that oil is increasingly likely to become entrained in the loop current if it is not already.
"When that occurs oil could reach the Florida Strait in eight to 10 days," she said.
"Once entrained in the loop current, persistent onshore winds and or oil getting into an eddy on the edge of the loop current would be required to bring the oil onto the Florida shoreline."
Lubchenco stressed that natural evaporation and dispersion would significantly reduce the volume of oil over the time it would take to reach Florida and that the crude would mostly appear only in the form of tar balls.
"In response to the possibility of oil entering the loop current, NOAA is acting with an abundance of caution in announcing an expansion of the fishery closure area at noon today."
The closure totaled 45,728 square miles, around 19 percent of the Gulf of Mexico's federal waters, said Lubchenco, adding that NOAA was working with other government agencies to ensure the safety of harvested seafood.