New Find Sheds Light on Ancient Site in Jerusalem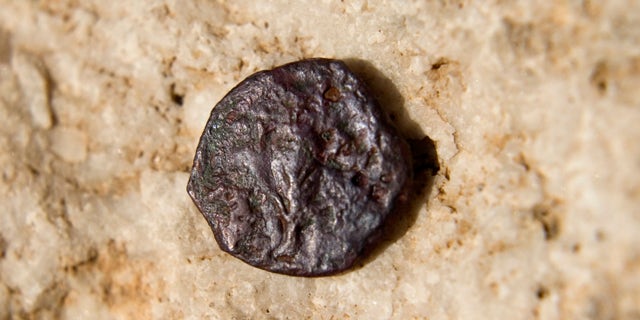 NEWYou can now listen to Fox News articles!
JERUSALEM-- Newly found coins underneath Jerusalem's Western Wall could change the accepted belief about the construction of one of the world's most sacred sites two millennia ago, Israeli archaeologists said Wednesday.
It was long thought that the compound known to Jews as the Temple Mount and to Muslims as the Noble Sanctuary was built in its entirety by Herod, a Jewish ruler who died in 4 B.C. The compound replaced and expanded a much older Jewish temple complex on the same site.
But archaeologists with the Israel Antiquities Authority now say diggers have found coins underneath the massive foundation stones of the compound's Western Wall that were stamped by a Roman proconsul 20 years after Herod's death.
That indicates that Herod did not build the wall -- part of which is venerated as Judaism's holiest prayer site -- and that construction was not close to being complete at the time of his death.
"The find changes the way we see the construction, and shows it lasted for longer than we originally thought," said the dig's co-director, Eli Shukron.
The four bronze coins were stamped around 17 A.D. by the Roman official Valerius Gratus. He preceded Pontius Pilate of the New Testament story as Rome's representative in Jerusalem, according to Ronny Reich of Haifa University, one of the two archaeologists in charge of the dig.
The coins were found inside a ritual bath that predated construction of the renovated Temple Mount complex and which was filled in to support the new walls, Reich said.
The coins show that construction of the Western Wall had not even begun at the time of Herod's death and was likely completed only generations later by one of his descendants.
The coins confirm a contemporary account by Josephus Flavius, a Jewish general who became a Roman historian. Writing after the destruction of the Temple by Rome in 70 A.D., he recounted that work on the Temple Mount was completed only by King Agrippa II, Herod's great-grandson.
Two decades later the entire compound was burned by Roman legionnaires who were putting down a Jewish revolt.
Today, the compound houses the Al-Aqsa mosque and the golden-capped Muslim shrine known as the Dome of the Rock.
The fact that the compound is holy both to Jews and Muslims makes it one of the world's most sensitive religious sites.