NASA, Astronauts Prepare for Final Endeavour Launch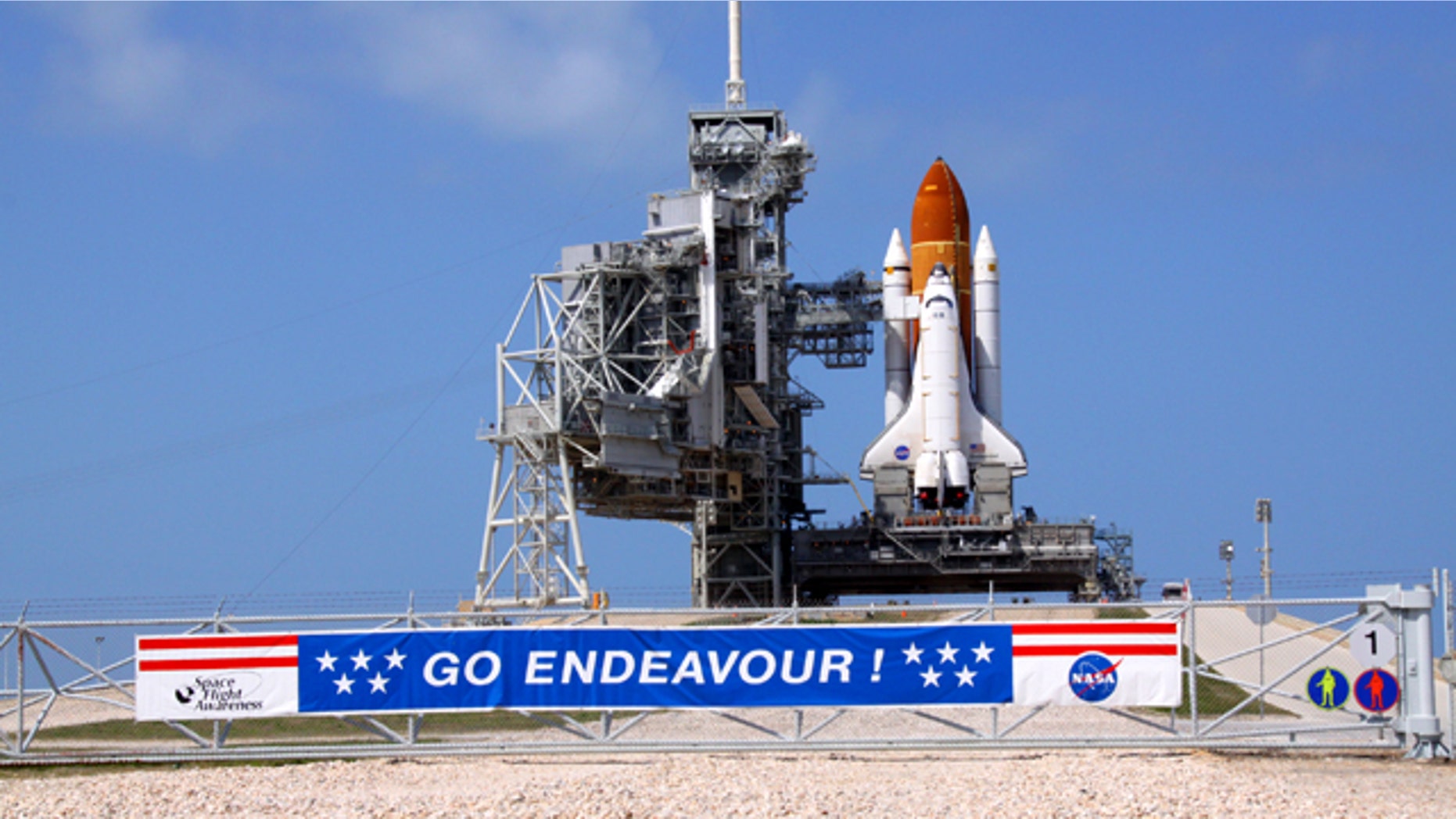 The era of the space shuttle is rapidly drawing to a close.
Discovery ended its 27-year career in early March, touching down for the final time at Kennedy Space Center on the 19th. And in just over two weeks, NASA will launch space shuttle Endeavour on its 25th and final flight.
The fleet will be retired after shuttle Atlantis makes one last trip to the International Space Station this summer.
The six-man crew of Endeavour's final mission -- named STS-134 and headed up by commander Mark Kelly -- will bring the Alpha Magnetic Spectrometer to the ISS. AMS is a state-of-the-art particle physics experiment that weighs more than 15,000 pounds and cost two billion dollars.
The AMS  will collect information from cosmic particles emanating from stars and galaxies millions of light years beyond the Milky Way using a large magnet. The magnet, manufactured in China, will produce a strong magnetic filed used to bend the path of charged particles as they pass through its detectors; it will measure mass, speed and velocity.
AMS is extremely complex and not serviceable in space if something goes wrong.
"There's no recourse," said Massachusetts Institute of Technology professor and AMS developer Samuel Ting. "What drives a physicist is curiosity to find something new."
"If it doesn't work there's only one person to blame," Ting added, "and he's sitting in front of you."
STS-134 is a 14-day mission, from launch to touchdown. The mission has generated much publicity, in part because of commander Kelly's decision to fly while his wife, congresswoman Gabrielle Giffords (D-AZ), continues her rehabilitation at a Houston hospital.
Doctors say Giffords condition continues to improve. She is now walking with assistance and speaking in complete sentences. And if it is safe to do so, doctors would like to see Giffords attend the launch of STS-134 on April 19th.
"We still don't know for sure. I'm just awaiting final approval from her doctors," Kelly told reporters at the traditional preflight news conference for shuttle crews at NASA's Johnson Space Center. Wearing a turquoise "Gabby" wristband, he spoke first, reading from a statement before the crew took questions. He said he wanted reporters to focus on the shuttle mission, not his wife's recovery.
Kelly quit training after his wife was shot while meeting with constituents. But a month later he decided to fly the two-week mission. At the time, he said he wanted his wife to attend the launch.
"She's been looking forward to this for a long time," he said Thursday.
Giffords is staying at the TIRR Memorial Hermann hospital in Houston. Kelly said he sees her every morning before work and at the end of the day.
The Associated Press contributed to this report.