Louisiana man who killed black bear gets $10G fine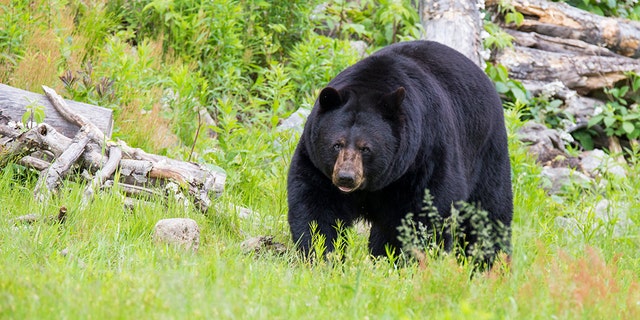 A Louisiana man was found guilty of killing a female black bear and was ordered to pay more than $10,000 in civil restitution, the state's Department of Wildlife and Fisheries (LDWF) announced Tuesday.
Ronald J. Kimble, a 30-year-old from Lettsworth, shot and killed the bear in November 2017. He shot it twice using a "large caliber weapon" on the Richard K. Yancey Wildlife Management Area, WAFB-TV reported.
Wildlife agents found the bear dead shortly after receiving a "mortality signal" from the bear's collar.
BEAR RECORDED RELAXING IN HOT TUB, DRINKING MARGARITA
As part of the investigation, LDWF agents located and interviewed Kimble about the incident. He admitted to killing the 4-year-old bear, telling officials he thought it was a wild hog, WAFB-TV reported.
Kimble was arrested in January and charged with taking a bear during a closed season. He was also charged for being a convicted felon in possession of a firearm.
BLACK BEAR CAUGHT ON VIDEO STEALING DONUTS FROM FAMILY'S GARAGE
In total, Kimble owes $10,000 in restitution and $250 in attorney's fees, according to the news station. His hunting and fishing licenses have also been revoked, though they can be restored after he pays the total amount of $10,250.
Black bear hunting season does not exist in Louisiana, according to WAFB-TV.