Live exotic creatures sold for hundreds of thousands, DA says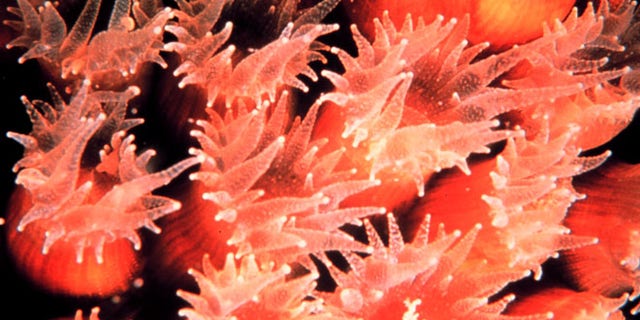 NEWYou can now listen to Fox News articles!
Thousands of living beings worth half a million bucks were stripped from their homeland in China and Australia, shipped halfway around the world and sold in the U.S., the district attorney alleged Monday.
And with his trade exposed, it's the crook himself who's in the deep water.
According to assistant U.S. attorneys Martin S. Bell and Rachel Maimin, New Yorker Richard Russo has been hiding the poor creatures in a wholesale fish shop in Garnersville, New York, since March 2010 while he peddled the live exotics for astounding sums.
"The defendant is charged with unlawfully importing over a half million dollars' worth of live exotic coral into the United States," a justice dept. spokeswoman said.
Importing coral from China is illegal under the Convention on International Trade in Endangered Species of Wild Fauna and Flora (CITES), an international treaty that protects fish, wildlife and plants that may become imperiled due to the demands of international markets.
Yet that's just what Russo did, conspiring to keep it all hush-hush.
"In 2011, Russo's Reef imported 48 known shipments into JFK containing live coral, amounting to over 5,000 pieces of coral. The second largest importer imported only 20 such shipments," states a complaint filed against him in the Southern District of New York on Monday, Mar. 11.
Russo was forced to smuggle exotic creatures from overseas without the appropriate CITES paperwork when his pipeline out of the Florida Keys dried up, the attorneys said.
One example, detailed in the complaint, cites correspondence between Russo and his Chinese contact, "Jacky." On Nov. 10, 2011, it alleges, Russo sent $3,128 to China in exchange for a shipment. In response, "Jacky" boxed up 15 living creatures and shipped them off.
"How does your customs check shipment manner?" Jacky wrote him.
"Depending on shipment, they might inspect, I'm not sure. Sometimes they open all boxed, check the bags, etc.," Russo wrote back.
On Nov. 29, a customs inspector discovered dendrophyllia coral buried in a black bag beneath an otherwise innocuous shipment of sea fan coral.
No permit had been issued for the live dendrophyllia, the complaint alleges.