Gov't will kill some owls to save other owls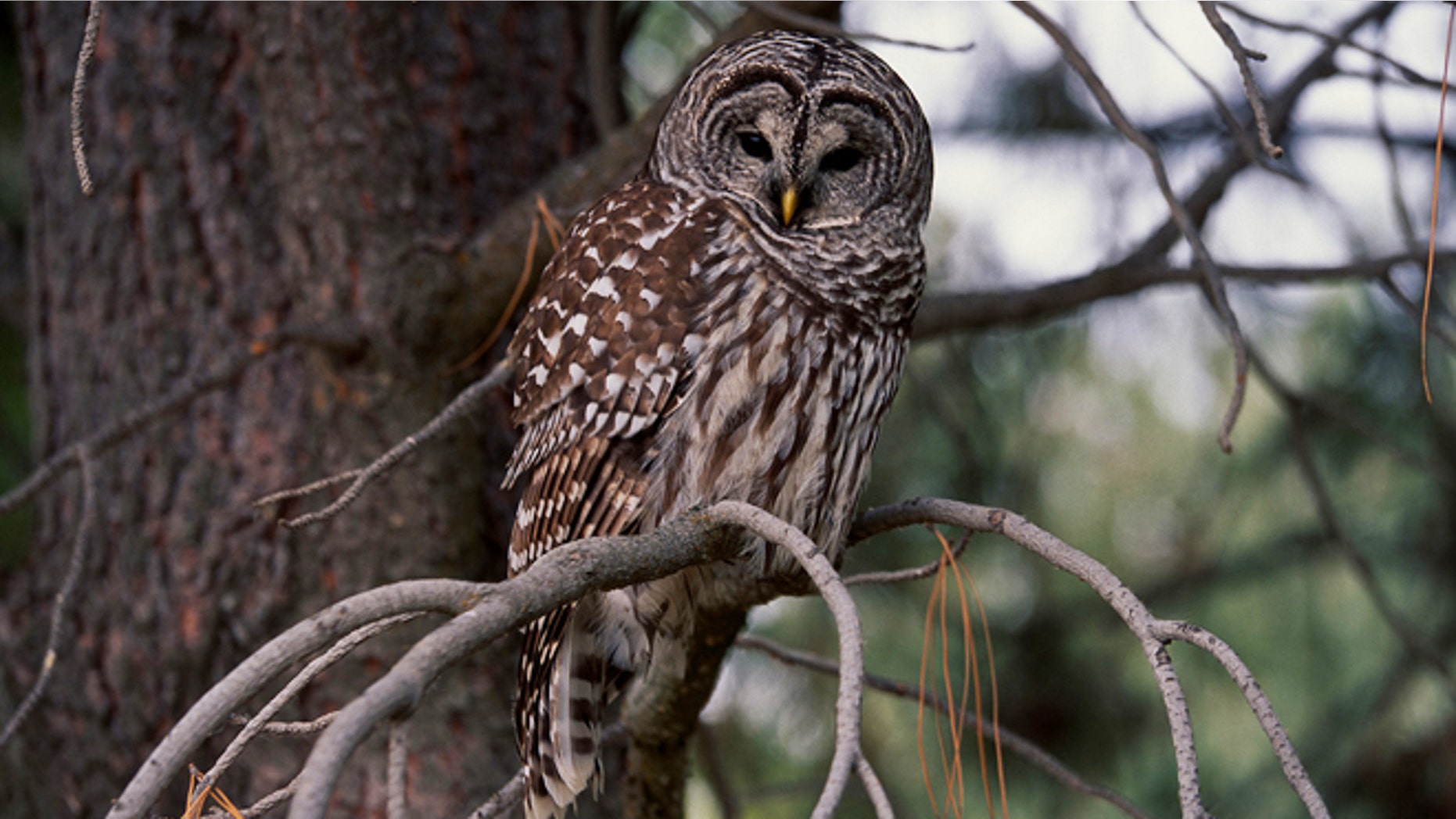 To help out the northern spotted owl, an endangered species in the Pacific Northwest, the U.S. Fish & Wildlife Service plans to shoot and kill the barred owl.
And if that makes sense we've got a bridge to sell you -- by demolishing another bridge.
The Wildlife Service argues that habitat loss and competition from recently arrived barred owls, which are more aggressive and have a broader diet than their threatened cousins, are the most pressing threats to the northern spotted owl.
[pullquote]
"We can't ignore the mounting evidence that competition from barred owls is a major factor in the northern spotted owl's decline, along with habitat loss," director Dan Ashe said in a statement.
After an extensive environmental impact report, the agency announced it would move ahead with plans to eliminate the owls via "lethal and non-lethal methods," according to a report on NBCNews.com.
Non-lethal methods include capturing the owls and transporting them to a pre-arranged holding facility.
Lethal methods include shotguns.
"Lethal removal is accomplished by attracting the barred owls with recorded calls and shooting birds that respond by approaching closely," explains the lengthy, 505-page report. "This is usually a very quick process and therefore leaves little opportunity for barred owls to learn avoidance."
"All lethal removal should be done by shotgun of 20 gauge or larger bore, using non-toxic lead substitute (e.g., Hevi-shot) shot. Lead shot should not be used. Rifles, pistols, or other firearms or methods are not authorized under this protocol. We recommend using a shotgun with a full choke," it notes.
The report recommends an ideal shooting distance of between 20 and 30 yards away, "to provide a usable carcass for additional scientific and educational purposes."
The agency plans to begin removal in four areas: the Cle Elum in Washington; half the combined Oregon Coast Ranges and the town of Veneta in northern Oregon; the Union/Myrtle in southern Oregon; and the Hoopa/Willow Creek region in California.
Final approval of the plan is expected in August, NBCNews.com reported.