China Preps for New Moon Mission This Year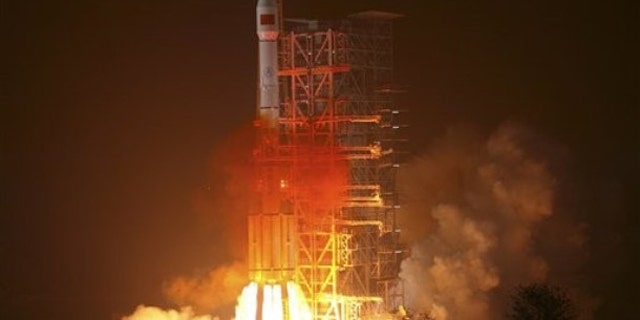 China will launch its second lunar exploration probe by the end of 2010, boosting the country's effort to rise as a space power eventually capable of landing on the moon, official media said Friday.
A senior engineer overseeing China's lunar exploration program, Wu Weiren, said work on the Chang'e-2 lunar orbiter was "proceeding smoothly," the People's Daily reported.
"It is now at the stage of pre-launch testing and preparations, and the plan is to carry out a trial flight mission by the end of the year," the paper cited Wu as saying.
The Chang'e is named after a mythical Chinese goddess who flew to the moon. A successful Chang'e-2 mission would mark another advance in China's plan to establish itself as a space power in the same league as the United States and Russia.
In 2003, China became only the third country, after the United States and Russia, to send a man into space aboard its own rocket. In October 2005, it sent two men into orbit, and in 2008 it staged its first "space walk," when an astronaut floated outside a vehicle orbiting the Earth.
Chinese space officials said they are considering a manned landing on the moon by 2025-2030, state media reported last year.
China launched its first moon orbiter, the Chang'e-1, in October 2007, accompanied by a blaze of patriotic propaganda celebrating the country's technological prowess.
The project engineer Wu said the Chang'e-2 would fly as close as 15 km (9.3 miles) above the moon, testing skills and technology intended to pave the way for an unmanned landing, which previous Chinese reports have said would happen in 2013.
China is jostling with neighbors Japan and India for a bigger presence in outer space but its plans have faced international scrutiny.
Fears of a space arms race with the United States and other powers have mounted since China blew up one of its own weather satellites with a ground-based missile in January 2007.