Archaeologists Uncover 1,000-Year-Old Viking Artifacts in Scotland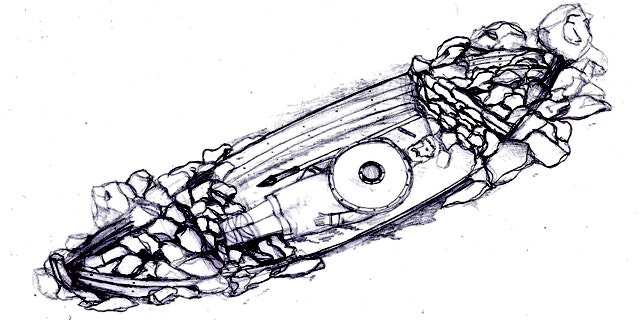 NEWYou can now listen to Fox News articles!
ARDNAMURCHAN, Scotland – The first intact Viking boat burial site to be found in Britain was discovered in Scotland, archaeologists said Wednesday.
The site in the Scottish Highlands, on the western coast's remote Ardnamurchan peninsula, is thought to be around 1,000 years old and contains the remains of an important Viking -- who was buried with an ax, a sword and a spear, Sky News reported.
Experts from around the UK who were investigating the area said that a ship with around 200 metal rivets was fully excavated.
Archaeologist Helena Gray described the discovery as a "once in a lifetime event."
"We had been investigating the area since 2006, and most of our work had been concentrated on a different area," she said. "We had noticed a small, very low mound in the ground and decided to investigate. We didn't have any idea that it was going to be such an important find."
A shield boss and bronze ring-pin were buried with the Viking, along with a number of other artifacts.
Project co-director Dr. Hannah Cobb said, "Though we have excavated many important artifacts over the years, I think it's fair to say that this year, the archaeology has really exceeded our expectations."
She added, "A Viking boat burial is an incredible discovery, but in addition to that, the artifacts and preservation make this one of the most important Norse graves ever excavated in Britain."
Oliver Harris, one of the project's directors, said that archaeologists in the area were not searching just for Viking-era artifacts but were examining social changes from the earliest settlers through to the 18th and 19th centuries.