Amateur Astronomer Snaps Historic Photo of Another Solar System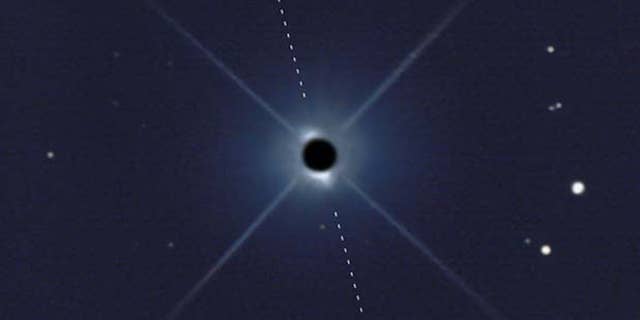 NEWYou can now listen to Fox News articles!
EDITOR'S NOTE: The headline for an earlier version of this story incorrectly described Olsen's photo as a "galaxy." The error was brought to the attention of FoxNews.com by famed comedian, actor and author Steve Martin -- who obviously recognizes a good story when he reads it -- and we have corrected the headline.
A New Zealand man was hailed as the first amateur photographer to capture an image of another solar system on Monday, after he photographed the star Beta Pictoris using a 10-inch (25cm) telescope at his home in Auckland.
Rolf Olsen, who moved to New Zealand in 2003 from Denmark, put the photograph on his website, sparking congratulations and amazement from members of the scientific community around the world.
"I realized it was a special thing but I didn't realize it would generate such a stir," Olsen, who lives in Titirangi west of central Auckland, told news website stuff.co.nz.
Astronomer and astro-photographer John Field, from Wellington's Carter Observatory, said Olsen's picture was "absolutely amazing" and that improved technology now allowed amateur photographers to capture images that previously would not have been possible.
On Discovery Magazine's astronomy blog, Phil Plait -- who worked on the Hubble Space Telescope for a decade -- described the photograph as "astonishing."
"I think it's a milestone in 'amateur' astronomy, and it goes to show you that sometimes, the sky is not the limit," he wrote.
The photo shows the protoplanetary disk surrounding the star. The disk represents a developing solar system, and the material inside the disk could develop into planets and asteroids.