Actual Dinosaurs For Sale in New York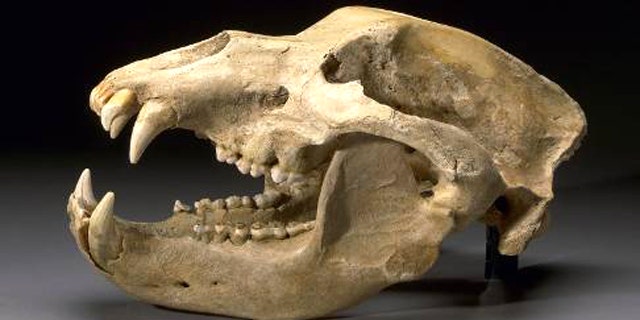 NEWYou can now listen to Fox News articles!
An auction is being held in New York on Thursday, selling more than 400 dinosaur parts and artifact from the Ice Age.
Up for grabs are a Woolly Rhinoceros skeleton, a Tyrannosaurus Rex tooth -- and a stegodon skull. But don't be tempted to go for the impulse buy -- these items don't come cheap, with experts warning a buyer could expect to pay anything up to and even over $200,000.
There are some cheaper items available in the Bonhams auction.
For instance, a large stump of petrified wood sounds like a snip at an estimated price of less than $1,440, while a gymnosperm -- a large Brazilian plant -- might burn only a small hole in the pocket, with an estimate of around £6,500.
The sale, Bonhams told Sky News Online, is an important one for buyers wanting to own a personal piece of natural history.
"In Britain we have an annual Gentleman's Library Sale which does offer fossils but not on this scale," a spokesman said.
"We did sell a huge bear skeleton quite recently, but that's quite unusual."
So who buys these items?
"Of course, the major collections will attract museums but there will be quirky collectors too.
"For instance, the bear would have made a great display in a hall for someone with the space to accommodate it."
In the US, the spokesman explained, people often set up their own private displays so there is a demand for items which the average person might not look twice at.
"Like everything, a successful sale will depend on the size and the scarcity of the object. Museums have an educational remit and they can usually afford to buy something they think is worthwhile.
"But the small collector will not be left out - not everything is enormous and there are a lot of people out there who are very keen to own these items."