Who is JB Pritzker? 3 things to know about the Illinois Democrat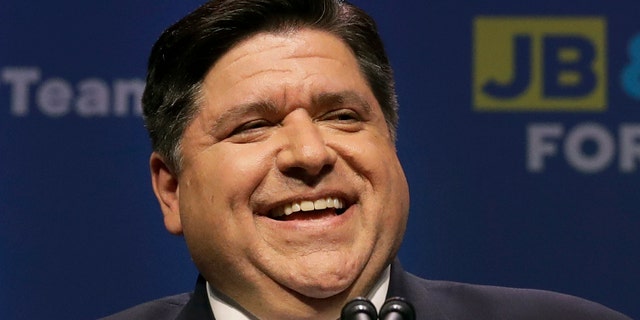 Billionaire businessman J.B. Pritzker will defeat Republican incumbent Illinois Gov. Bruce Rauner Tuesday night, Fox News projects.
With his victory, Pritzker, 53, will become the wealthiest governor in U.S. history.
Read on for a look at three things to know about the Illinois Democrat.
He's a billionaire
Heir to the Hyatt Hotels fortune and a Gold Coast investor, Pritzker founded the Pritzker Group, a private investment firm. Pritzker Group Venture Capital, according to his biography, is the largest technology venture investor in the Midwest. Additionally, Pritzker founded 1871, a non-profit that serves digital startups in Chicago.
He has an estimated net worth of $3.4 billion.
On his campaign website, Pritzker addressed the complaint that his wealth makes him similar to President Trump and Rauner. The difference, he said, is that "it's a matter of values," adding "Trump and Rauner are trying to destroy many of the things I've spent my life fighting for."
He said his great-grandfather moved to Chicago without wealth and was helped by a social service agency and the public school system.
"You can't pull yourself up by your bootstraps if you don't have any, and this state gave my great-grandfather his bootstraps," his website said.
He is an education advocate
Pritzker has been an advocate for early childhood education for decades, he previously told the Chicago Sun-Times. His work has included expanding federal school breakfast grants – impacting more than 200,000 children in low-income districts – and organizing the White House Summit on Early Childhood Education during the Obama administration, he said.
While Rauner championed school choice programs, Pritzker has said public school issues should take priority, according to The State Journal-Register. Pritzker cited problems with the state's education system as one of the most critical issues Illinois faces.
Pritzker was backed by the Illinois Education Association in his campaign.
He grew up in California
Along with his siblings, Pritzker grew up in California. His father died at a young age of a heart attack, and his mother eventually passed away due to her struggles with alcoholism.
He told the Chicago Sun-Times in a 2017 interview his mother is a "hero" to him. Pritzker would eventually move to Chicago to live with a relative.
Pritzker graduated from Duke University with a political science degree and Northwestern University School of Law.
Along with his wife, M.K., Pritzker has two children.
The Associated Press contributed to this report.