Who is Gen. Mark Milley, Trump's pick for Joint Chiefs Chairman?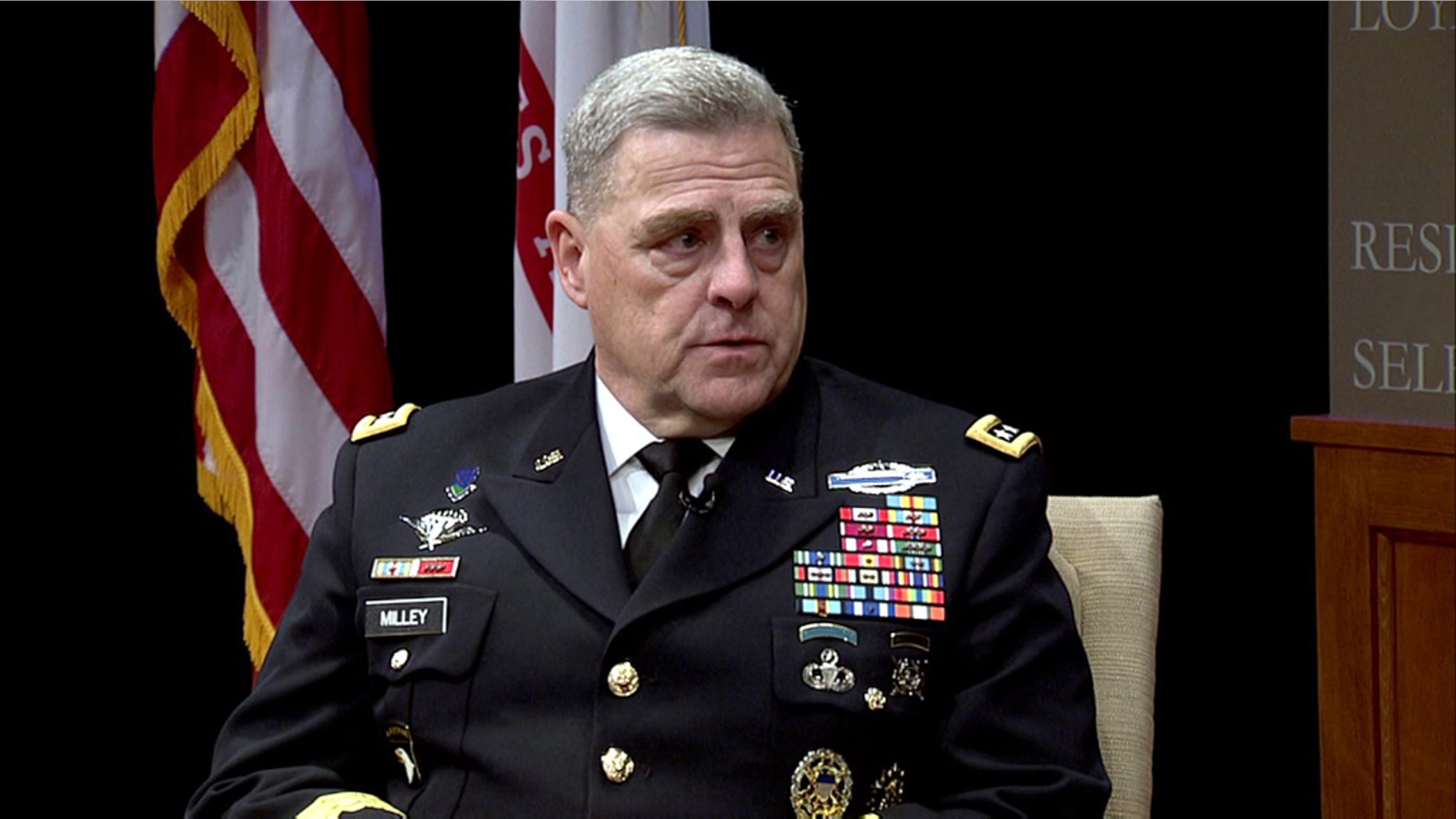 President Trump has tapped Army Chief of Staff Gen. Mark Milley to lead the Joint Chiefs of Staff.
He will replace Gen. Joseph Dunford, who was nominated to the post in 2015 by former President Obama. Trump nominated him for a second two-year term last year.
"I am pleased to announce my nomination of four-star General Mark Milley, Chief of Staff of the United States Army – as the Chairman of the Joint Chiefs of Staff, replacing General Joe Dunford, who will be retiring," Trump, who was initially expected to make the announcement at the Army-Navy game, tweeted. "I am thankful to both of these incredible men for their service to our Country! Date of transition to be determined."
Milley, 60, has served as the Army chief of staff since August 2015.
Read on for three things to know about the Massachusetts-born Milley.
He's had a storied career in the military
Milley's military career has spanned numerous commands and staff positions in the Special Forces, including in eight divisions, throughout his service, according to his Defense Department biography.
Before he led the Army, Milley was the commander of the U.S. Armed Forces in Fort Bragg, North Carolina. Prior to that, he led the III Corps in Fort Hood, Texas.
He's also held leadership positions with the 7th Infantry Division in California, the 101st Airborne in Kentucky, the Joint Readiness Center in Louisiana and the 10th Mountain Division in New York. Additionally, he worked with the 2nd Infantry Division in Korea and the 1st Cavalry Division and 3rd Infantry Division in Iraq, according to his biography.
Highly decorated, his awards include the Defense Distinguished Service Medal and the Army Distinguished Service Medal.
He has an extensive career serving overseas
Throughout his career, Milley has served overseas in a variety of capacities, according to his Defense Department biography.
His deployments have included: Bosnia-Herzegovina, Colombia, Egypt, Haiti, Iraq, Panama and Somalia. He also did three tours in Afghanistan.
He's a Princeton graduate
Milley received his bachelor's degree in political science from Princeton University, where he was also an ROTC cadet, according to a U.S. Army profile.
He also has a Master's degree in international relations from Columbia University and another in national security and strategic studies from the U.S. Naval War College.
Fox News' Adam Shaw, Alex Pappas and John Roberts contributed to this report.