Who is David Friedman? 3 things to know about the ambassador to Israel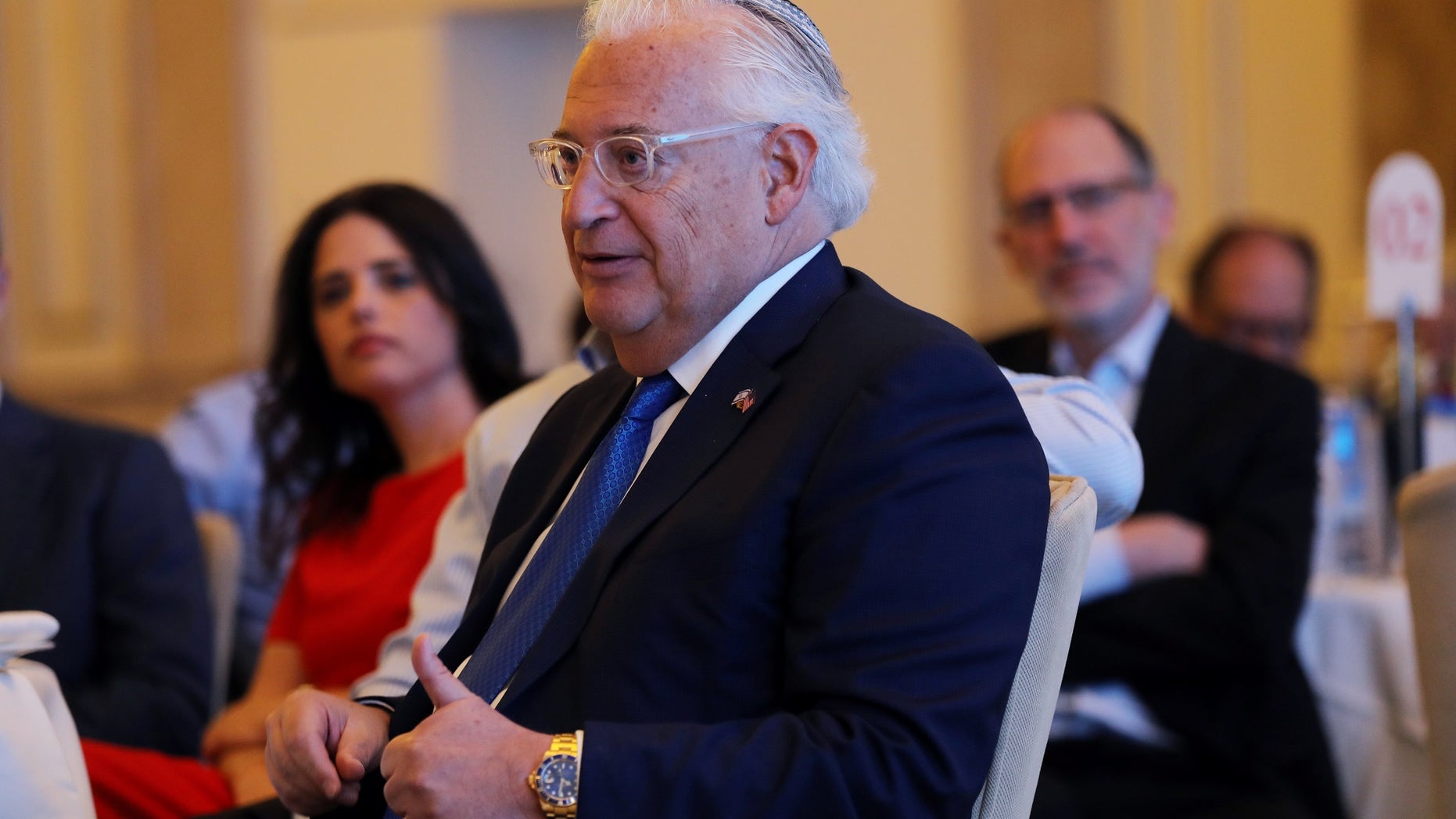 The new U.S. Embassy opened in Jerusalem on Monday -- a move that earned much praise from Ambassador David Friedman.
Ahead of the opening, Friedman said the embassy move from Tel Aviv to Jerusalem, which President Trump has now recognized as Israel's capital, "creates a platform and an opportunity to promote a peace process based on realities, not fantasies," according to Haaretz, an Israeli newspaper.
"We're sure it will create greater stability in the long run," he said.
Read on for three things to know about the ambassador.
He was the first bilateral ambassador to be confirmed in the Trump administration
Nominated by Trump in January 2017, Friedman was sworn in as ambassador to Israel on March 29, 2017, according to his biography.
His confirmation made him the first of Trump's foreign emissaries to make it through the process, according to his biography.
During his confirmation hearing, Friedman apologized for inflammatory language he used in the past, particularly when discussing people with varying viewpoints on Israel. He said he deserved the criticism he had gotten regarding comments, in particular, about former President Barack Obama, former Secretary of State Hillary Clinton and liberal Jewish advocacy groups.
WHY TRUMP'S PROMISE TO MOVE US EMBASSY TO JERUSALEM IS SO CONTROVERSIAL
The Orthodox Jewish lawyer had called J Street, a liberal advocacy group, "worse than kapos," referring to a Jewish prisoner who helped Nazis supervise other inmates in concentration camps.
Ahead of his confirmation, five former ambassadors to Israel -- including those who served under both Republican and Democratic presidents -- criticized the choice of Friedman for the post, saying he has "extreme, radical positions" and does not support a two-state solution.
Friedman represented Trump in bankruptcy cases
During the presidential campaign, Friedman advised Trump on Israel-related issues. Prior to that, he represented Trump in bankruptcy proceedings regarding his Atlantic City casinos, the Chicago Tribune reported.
When he nominated Friedman, Trump called the attorney a "longtime friend and trusted adviser."
AT LEAST 37 PALESTINIANS KILLED IN CLASHES AHEAD OF NEW EMBASSY OPENING 
Friedman was a founding partner of New York-based law firm Benson, Torres & Friedman. His biography said he "frequently represented high-profile cases and has published articles and lectured on novel and complex areas of law."
He received degrees from Columbia University and the New York University School of Law.
He said he would live in Jerusalem before Trump moved the embassy
Even before the U.S. Embassy officially moved from Tel Aviv to Jerusalem, Friedman planned to live and work from Jerusalem, according to Haaretz.
Zionist Organization of America President Morton Klein told the Israeli newspaper Friedman already had an apartment in Jerusalem.
Friedman and his wife have five children and seven grandchildren.
The Associated Press contributed to this report.