White male 'gun nuts' are 'biggest terrorist organization on the planet,' Tennessee Dem ally wrote online: report
A spokesman for a Democratic group that is supporting former Tennessee Gov. Phil Bredesen in his run for a U.S. Senate seat referred to "white male" gun owners as "Murican gun nuts" in response to a Facebook post asking people to identify "the biggest terrorist organization on the planet," according to a report.
Mark Brown, communications director for Tennessee Victory 2018, a group backing Bredesen's run against Republican U.S. Rep. Marsha Blackburn for the Senate seat occupied by retiring Republican Sen. Bob Corker, posted the comment in 2015, the Washington Free Beacon reported.
Brown's comment attracted zero likes, according to the report.
It was not the first time Brown made incendiary comments about Republicans.
TOP TENNESSEE DEM PARTY OFFICIAL SNUBS 'REACHING OUT' TO TRUMP VOTERS, CALLS THEM 'IDIOTS'
In a July 31, 2017 post, Brown allegedly wrote, "Exactly, f--- "reaching out" to Trump voters. The idiots aren't listening."
In other posts, he has referred to President Trump as "Putin's b---h," "racist," a "f---stik," an "insane f---," and a "F---ing moron."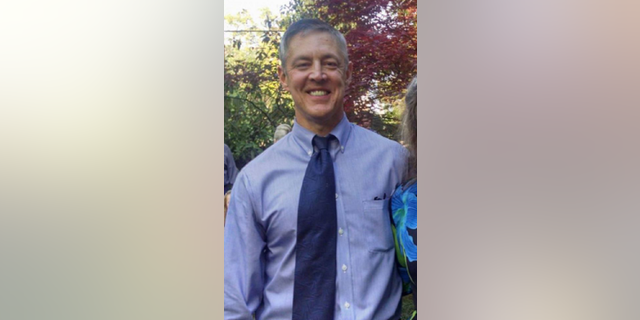 Brown's brazen approach is at odds with Bredesen, who has painted himself as a moderate willing to reach across the aisle.
Bredesen broke with his party during the controversy surrounding Supreme Court Justice Brett Kavanaugh, who was accused of sexual assault during his Senate confirmation hearings. In a TV interview, Bredesen said he would have supported Kavanaugh's nomination if he were a senator because the allegations lacked sufficient evidence.
TAYLOR SWIFT SUPPORTS DEMOCRAT WHO BROKE FROM PARTY ON KAVANAUGH IN RARE POLITICAL ENDORSEMENT
Those comments lost him the support of two prominent Democratic groups, MoveOn and Priorities USA. But Bredesen has attracted the support of pop singer Taylor Swift, who sharply criticized the GOP's Blackburn in an online post that preceded a sharp rise in voter registrations in the state. However, a new New York Times poll on Friday showed Blackburn leading Bredesen by 14 points.
In a recent campaign ad, the former governor referred to himself as a "lifelong gun owner" and a supporter of Second Amendment gun rights.
"As governor, I had an A rating from the NRA," Bredesen said.
But the National Rifle Association called Bredesen's ad "false" and "misleading."
"Phil Bredesen is a 'D' rated candidate, and he will not protect our constitutional rights in Washington, D.C.," said Chris W. Cox, chairman of the NRA's Political Victory Fund, in a statement.
Bredesen has not publicly addressed Brown's comments. In recent weeks the Senate candidate appeared at fundraiser that headlined ex-New York City Mayor Michael Bloomberg, a staunch supporter of gun control.
Earlier in the campaign, Bredesen denounced Vice President Mike Pence's "name-calling" because he endorsed Blackburn, and called him a "liberal."
On Wednesday, Bredesen and Blackburn exchanged barbs in their second and final debate ahead of the November midterms. The outcome of the competitive red-state has attracted nationwide attention due to a 51-49 Republican majority at stake.
Fox News' Sasha Savitsky and the Associated Press contributed to this report.