White House Pressures Clothing Company Into Removing Obama Billboard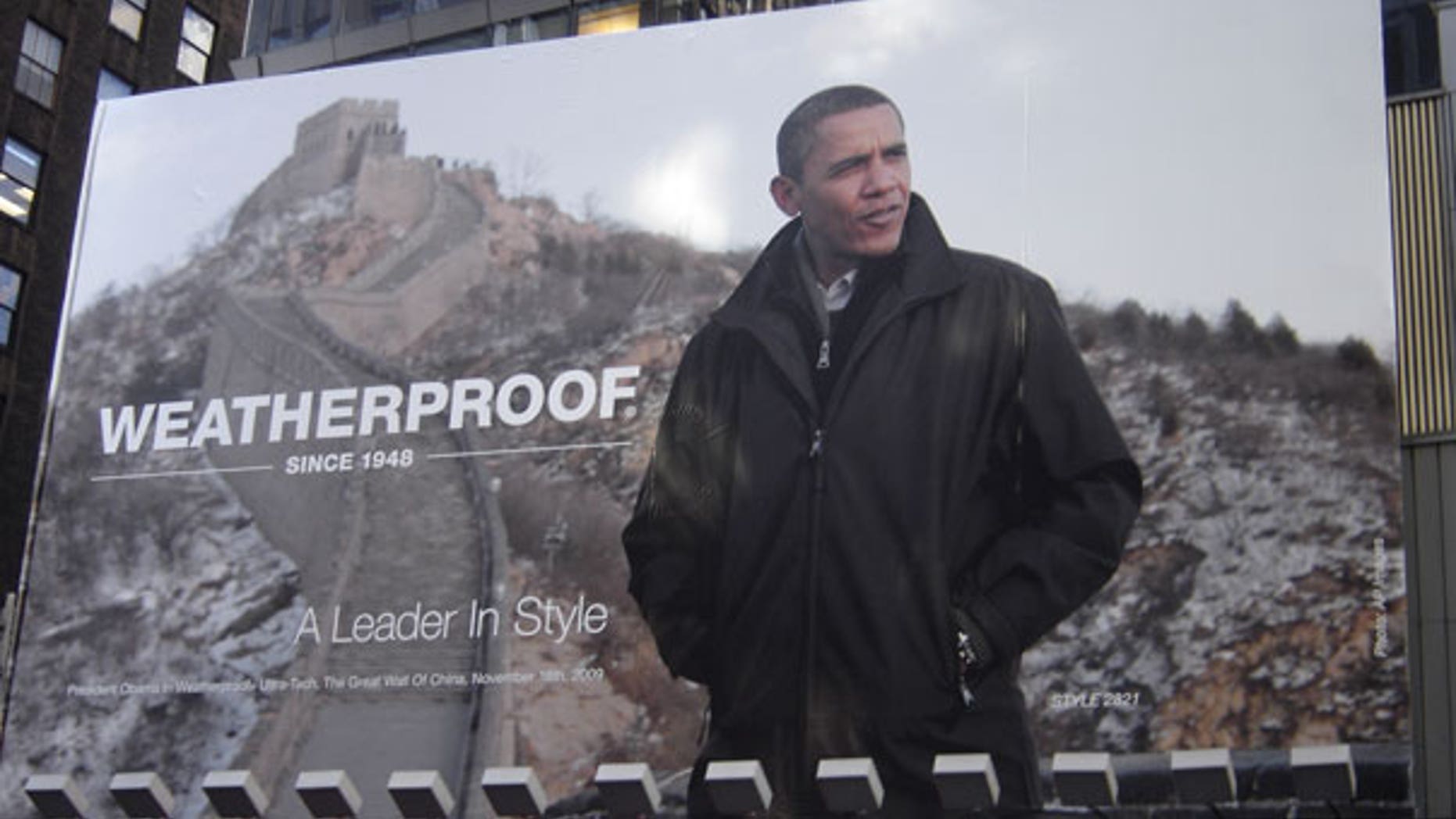 The Weatherproof clothing company has agreed to remove a Times Square billboard ad featuring President Obama after the White House complained in a letter about the use of the president's image.
Weatherproof president Freddie Stollmack spoke by phone to the White House counsel's office Thursday and promised the company would remove the billboard. He later told The Associated Press he plans to take it down by Jan. 22, after the firm determines its new ad campaign.
The White House had sent a letter asking for removal of the ad, which had drawn attention for featuring a photo of Obama sporting one of the company's jackets while at the Great Wall of China.
The letter repeated a request made in a phone conversation White House lawyers had with the company Wednesday, the same day the billboard was installed in Times Square.
The White House said the president's image -- captured by The Associated Press during his trip to Asia in November -- is not supposed to be used for commercial purposes.
"The White House has a longstanding policy disapproving of the use of the president's name and likeness for commercial purposes," White House spokesman Ben LaBolt said in a written statement Wednesday.
A senior administration official told Fox News that the no-commercial use policy predates the Obama administration.
"This ad is clearly misleading because the company suggests the approval or endorsement of the president of the White House that it does not have," the official said.
The company hadn't asked the White House's permission but got permission from the photographer who took the picture at the Great Wall of China and credited The Associated Press on the ad.