White House Creates Social Media Trend to Pressure House Republicans on Payroll Tax Extension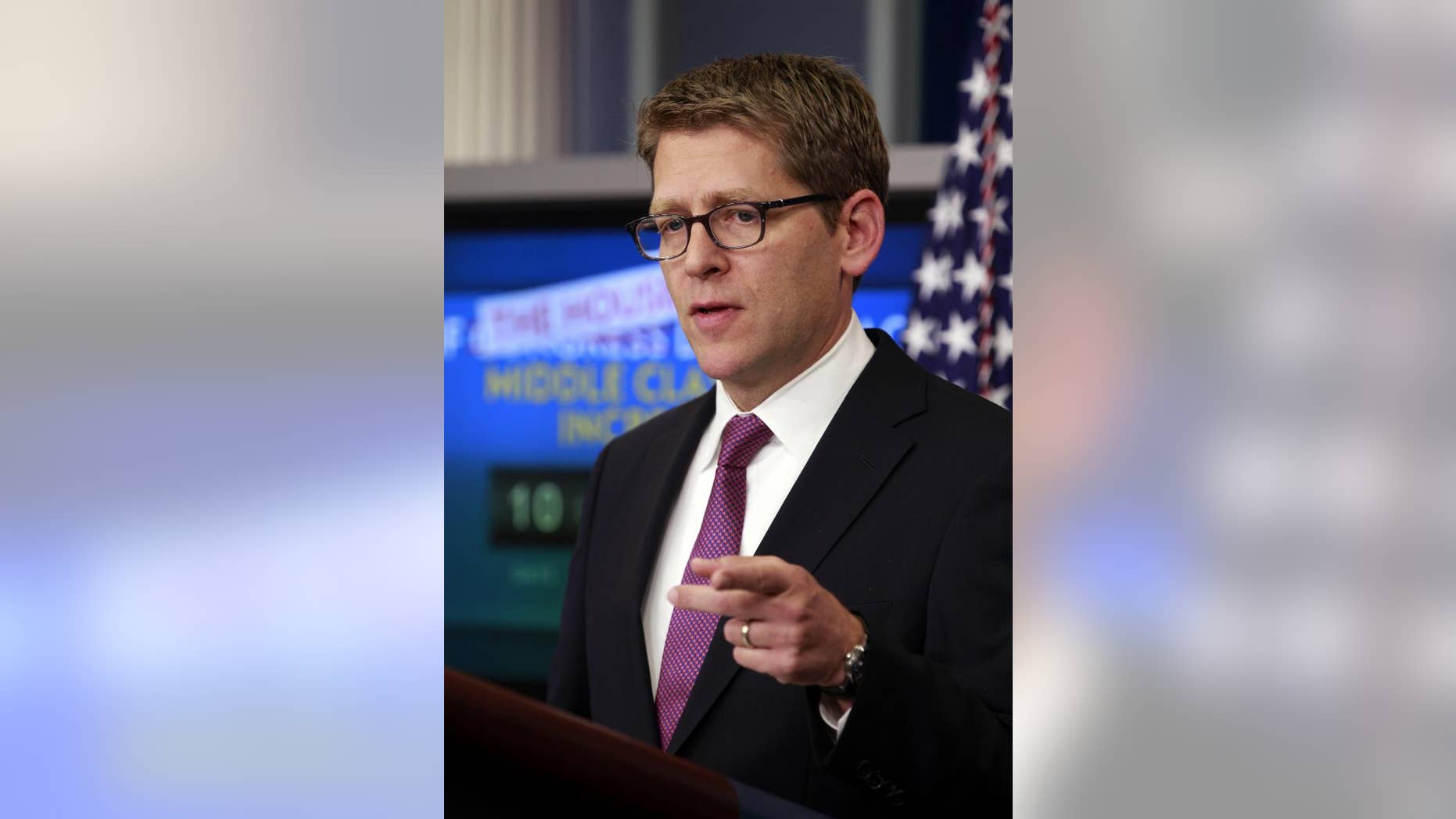 The White House is touting traffic on social networking sites as a movement it started after asking people to tweet how they would spend the average $40 per paycheck they would lose if Congress doesn't pass payroll tax cut extension by the end of the year.
Press Secretary Jay Carney said Wednesday the White House has gotten more than 17,000 responses to the campaign aimed at pressuring House Republicans to pass a two-month extension. Using the twitter hash tag #40dollars, people are tweeting how they would spend the money.
"The response has been extraordinary," Carney said. "This matters. This is real, real stuff. This is not about high- stakes poker or political brinksmanship. It's about 160 million Americans and their families and the impact that failure to act would have on them."
Republicans in the House are stalling on a Senate compromise that would extend the tax cut through February. They argue a one year extension would end uncertainty about the issue and that there's time to cut a deal before the end of the year. The White House originally proposed a full year extension but as Congressional negotiators worked well into December and were unable to make that happen, Senate Democrats and Republicans cut the shorter-term deal and left town.
This week, the Obama administration is leveraging social media in an attempt to force House Republicans to agree to the compromise.
"$40 a paycheck is over half our household's grocery expenses," one tweet read. "It's not expendable income." Other tweets included music lessons, clothing and heating oil, though Fox News has not independently verified the authors of the #40dollar tweets.
While the administration highlighted these tweets through emails and at the daily White House press briefing, Boehner called Republicans "the party of lower taxes." He added that his negotiators are ready to work with Senate negotiators to reach a long-term deal to keep $40 per paycheck in taxpayers' pockets.
Later Wednesday his Twitter account joined in the online conversation to push back at Senate Democrats.
"By refusing to work w/House on full-year #payroll tax cut, Senate Dems risk raising taxes on avg. families by #40dollars every paycheck," Boehner's office tweeted.
The president and the speaker stood firm in their positions during a ten-minute phone call Wednesday afternoon and as they talked, the #40dollar twitter trend continued. Carney said the digital movement sparked by the White House is a sign of a drumbeat that is becoming more audible.
"[T]he voices are growing louder from average Americans, from Republicans in Congress, in the Senate, even in the House now, from respected commentators within the conservative arena: The House needs to act," Carney said.