White House Budget Staffers Seek to Join Union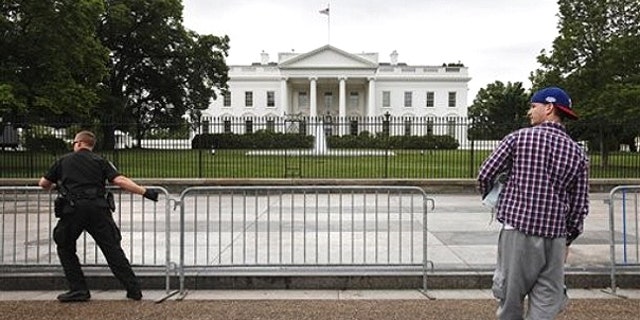 NEWYou can now listen to Fox News articles!
WASHINGTON -- Staffers at the White House budget office filed a petition Monday to join a labor union, seeking to gain more input over their working conditions.
About half of the career work force at the Office of Management and Budget signed the petition, said Peter Winch, deputy director of field services and education for the American Federation of Government Workers.
Winch said the move is not a signal that workers are unhappy at the agency, but a sign that they would like more of a voice in how the office is organized and more appreciation for the work they do.
"A lot of people are expected to come in on weekends and work late," Winch said. "They don't mind that culture, because they feel they are engaged in very important work, but they would like more recognition for the fact that they do make those sacrifices."
The office, which helps the president prepare the federal budget, has been reorganized over the past year. Winch said some workers would have wanted their point of view considered when those changes were made.
"Even though they are a highly educated and professional group, they want a little more say so on the job like everybody else does," Winch said.
OMB spokesman Kenneth Baer says the Obama administration strongly supports the rights of workers to unionize.
"It is up to the people working at any bargaining unit to decide if they want to join a union or not," Baer said. "Whatever the decision of these employees may be, we are committed to working together to serve the president and the American people."
Most federal employees are permitted to join unions, but are prohibited from going on strike. They also don't bargain directly over wages and most benefits.
If the petition is approved by the Federal Labor Relations Authority, a vote could come later this summer. At least 30 percent of the employees at a work site must signal interest before the agency can authorize a vote.
The union is seeking to represent about 400 career employees at OMB. It would not represent any political appointees, supervisors or managers.
AFGE is the nation's largest federal employee union, representing about 600,000 workers in the federal government and Washington, D.C.