White House backs off surgeon general nominee push amid Dem resistance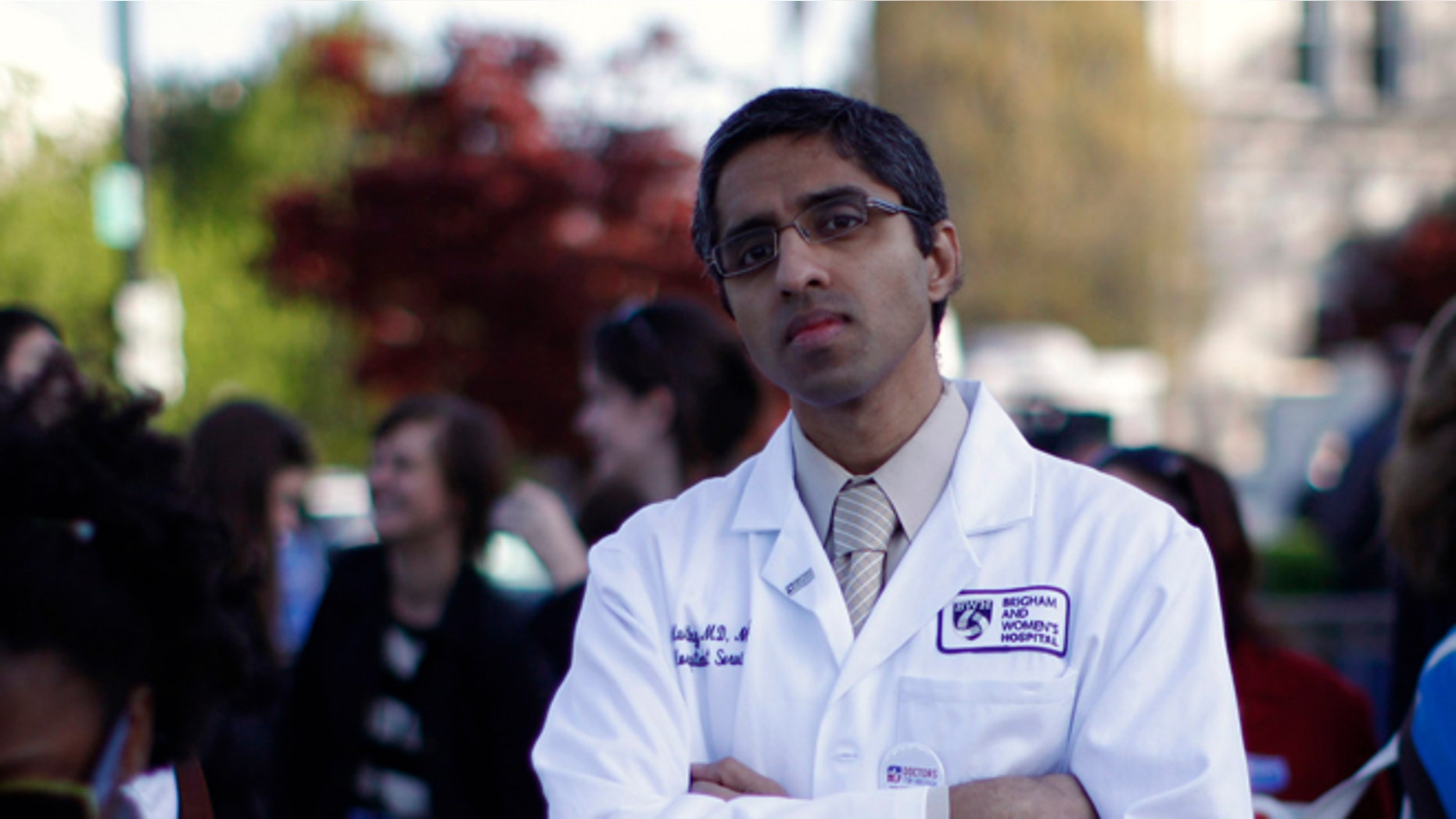 With the midterm elections looming, vulnerable Democrats may be moving even further from the White House by refusing to support yet another of President Obama's hand-picked nominees.
The latest nominee facing trouble with Senate confirmation is Dr. Vivek Murthy, a Harvard Medical School physician and a strong political ally, tapped for the post of U.S. surgeon general.
The White House is still backing its controversial nominee but acknowledges that officials are "recalibrating" their strategy -- amid vocal GOP opposition, waning support from Senate Democrats and concern about back-to-back defeats. Earlier this month, the administration failed to win Senate support for its nominee to lead the Justice Department's civil rights division, Debo Adegbile.
Like Adegbile, Murthy is facing strong opposition on several fronts. The nominee is being targeted by the National Rifle Association for his support for gun control. Such opposition has created a tough situation for Senate Democrats facing re-election a year after the NRA led efforts to defeat Obama's push for new firearms restrictions.
As a result, the White House doesn't want to create more problems for vulnerable Democrats by asking them to take a hard vote now.
"Dr. Murthy is a dynamic, entrepreneurial practitioner who had dedicated a lot of time, energy and passion to health and wellness," White House Press Secretary Jay Carney said Monday. "But after the confirmation vote of Debo Adegbile, we are recalibrating the strategy around Dr. Murthy's floor vote."
Adegbile had strong Democratic support before the vote earlier this month. But seven Senate Democrats joined all 44 Republicans in blocking the nomination, angering the White House.
The National Fraternal Order of Police led the effort to block the Adegbile nomination, mounting a campaign against him over his advocacy on behalf of Mumia Abu-Jamal, who was convicted of killing a Philadelphia police officer.
There reportedly are 10 Senate Democrats who will not vote for Murthy because of the NRA opposition.
Alaska Democratic Sen. Mark Begich, a lifetime NRA member seeking re-election this year, is on the record about his position.
"While the Senate has not yet scheduled a vote on Dr. Murthy, I have already told the White House I will very likely vote no on his nomination if it comes to the floor," Begich wrote constituents, according to his office.
Begich has also expressed concerns about the 36-year-old Murthy's political advocacy and inexperience as a practicing physician.
Murthy is backed by a long list of medical groups and if nominated would be the country's first Indian-American surgeon general.
However, the NRA says his support for gun control, including a letter he sent to Congress last year following the fatal Sandy Hook Elementary School shooting, raised questions about whether he is motivated by science or politics.
Murthy sent the letter as president of Doctors for America, a group he co-founded and that supported Obama's plans for health care reform.
Whether the White House will postpone the vote until after the November elections remains unclear.
"We will make assessments about how and when to move forward accordingly," Carney said.
Fox News' Shannon Bream and The Associated Press contributed to this report.