White House announces location of Trump-Kim summit in Singapore
NEWYou can now listen to Fox News articles!
The summit between President Trump and North Korean dictator Kim Jong Un will take place at the Capella Hotel on Sentosa Island in Singapore on June 12, according to White House Press Secretary Sarah Sanders.
Sanders released a statement on Tuesday via her Twitter account detailing accommodations for the highly-anticipated summit slated for next week.
"UPDATE: The venue for the Singapore summit between @POTUS and Leader Kim Jong Un will be the Capella Hotel on Sentosa Island. We thank our great Singaporean hosts for their hospitality," Sanders tweeted Tuesday.
Sanders' announcement comes after contradictory reports over the weekend on whether the U.S. would pay for Kim's hotel in Singapore. The Washington Post reported that the U.S. was open to covering the costs for Kim's travel.
A White House official denied that the U.S. would pay, according to CBS News. State Department spokeswoman Heather Nauert also denied that the U.S. would pay for the accommodations.
"The U.S. is not paying for any accommodation costs for the North Korean delegation in Singapore," Nauert told Fox News.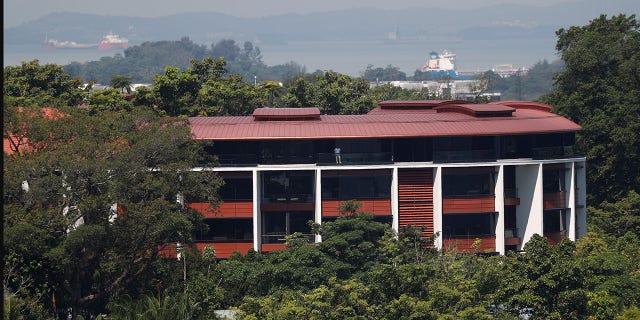 The summit between Trump and Kim comes after days of talks between Secretary of State Mike Pompeo and North Korean officials.
Last month, Trump canceled the summit following threatening language by Kim and North Koreans. The president penned a letter to Kim, notifying him of the cancellation.
But last week, former North Korean military intelligence official Kim Yong Chol met with Pompeo in New York City. Pompeo said he was confident that negotiations with the rogue regime were "moving in the right direction."
Pompeo and Kim Yong Chol traveled to the White House to meet with the president, and hand-deliver him a letter from Kim.
After the meeting in the Oval Office, Trump told reporters the meeting for June 12 in Singapore was back on, calling the meeting with Kim Yong Chol a "great start."
Fox News' Alex Pappas contributed to this report.