West Virginia lawmakers move to impeach entire Supreme Court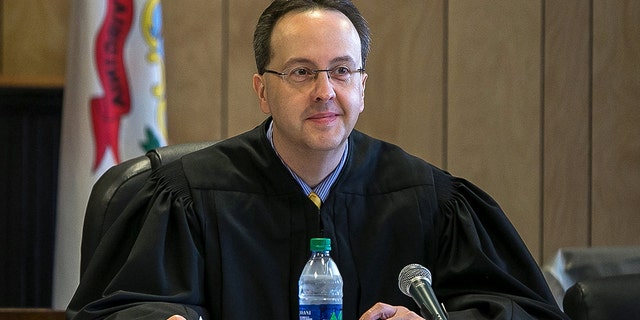 West Virginia's House Judiciary Committee moved to impeach the state's entire Supreme Court this week.
The committee filed 14 articles of impeachment against the four judges on Tuesday, and they will now go to the full House of Delegates for a vote.
The articles allege the justices – Chief Justice Margaret Workman and Justices Allen Loughry, Robin Davis and Elizabeth Walker – have engaged in corruption, incompetency, neglect of duty, maladministration and certain high crimes.
The justices are also accused of "wasteful spending of taxpayer funds on lavish office renovations," using public vehicles for personal matters and creating a plan to pay certain senior judges more than is lawful, the committee said.
"This is truly a sad day for West Virginia, but it is an important step forward if we are going to restore the public's confidence in the judiciary," state Rep. John Shott, a Republican who chairs the judiciary committee, said in a statement. "This committee did not take this effort lightly. After reviewing all the evidence available to us, it became clear that a culture of entitlement and disregard for both the law and taxpayer funds have damaged the reputation of our judicial system – and that all justices had a part in violating the public's trust."
Aside from the articles of impeachment, Loughry was previously suspended for allegedly repeatedly lying about using his office for personal gain. He pleaded not guilty in federal court in June to multiple counts involving alleged fraud.
His trial is expected to begin in early October. If convicted, he faces up to 395 years in prison and $5.5 million in fines.
WEST VIRGINIA SUPREME COURT JUSTICE FACES 395 YEARS BEHIND BARS IN FEDERAL FRAUD CASE
Among the offenses, Loughry is accused of using a government vehicle and credit card on personal trips, and unlawfully converting a historically significant piece of furniture for his own use – a desk that belonged to famed architect Cass Gilbert. He has also been charged with attempting to corruptly obstruct and influence testimonial evidence of a Supreme Court employee in an imminent grand jury investigation.
State Rep. Barbara Fleischauer, a Democrat, told the Charleston Gazette-Mail that the lumping of all the justices together in the articles of impeachment seemed to be a "coup," of sorts, to help Republican Gov. Jim Justice appoint his choices to the court.
FOX NEWS MIDTERM ELECTIONS HEADQUARTERS
Normally, West Virginia has five Supreme Court justices who are elected to serve a 12-year term, NPR reported.
However, Menis E. Ketchum resigned from the state Supreme Court in July after he was accused of alleged federal wire fraud. He pleaded guilty to a felony charge of defrauding the state and faces up to 20 years in prison, according to WSAZ-TV.
The majority of the House will need to vote to move the articles of impeachment to the state Senate. There, two-thirds of the lawmakers will need to vote to adopt the articles to remove any justice from office.
The full House of Delegates is supposed to come back to session on Monday, August 13.
Loughry, who took office in 2012, was selected to serve as Chief Justice of the West Virginia Supreme Court in April 2017, but later that year was replaced amid reports that he and another justice spent more than a million dollars of public funds. He has since been suspended without pay.
Fox News' Andrew O'Reilly and The Associated Press contributed to this report.