Washington Tops List of Richest Areas in Nation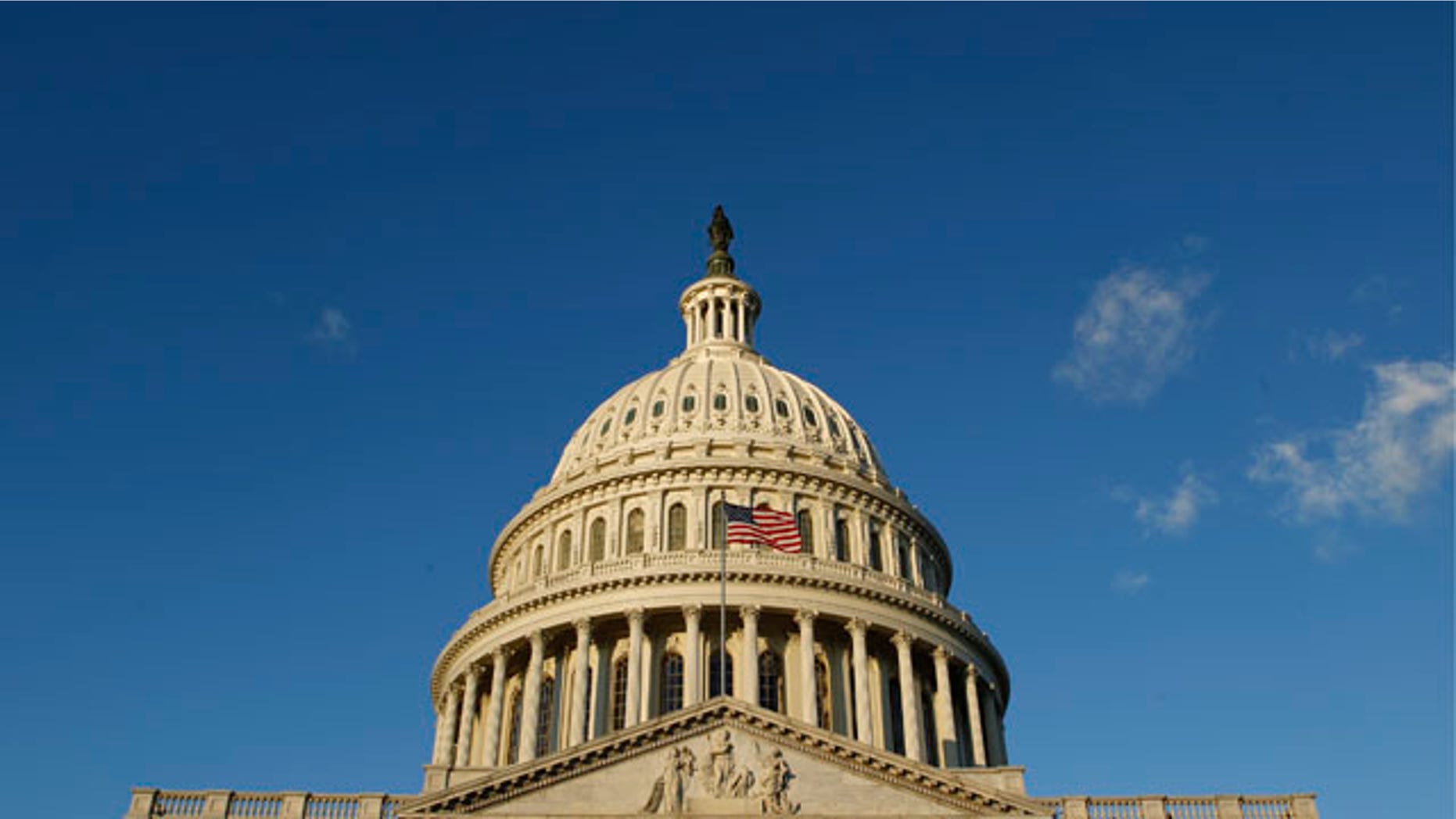 With anti-Wall Street protests spreading across the globe and Senate Majority Leader Harry Reid claiming "private sector jobs have been doing just fine," recent Census data shows that federal wages have helped make Washington the nation's wealthiest metropolitan region last year.
Washington edged out San Jose, home to Silicon Valley, with a median household income of $84,523 last year -- well above the national median income of $50,046 and slightly more than San Jose's median household income of $83,944.
Other regions in the top five were New York's Connecticut bedroom communities of Bridgeport, Stamford and Norwalk at No. 3 with a median household income of $74,831 and the San Francisco Bay Area at No. 4 with a median household income of $73,027.
According to Bloomberg News, Washington was propelled into the top spot by federal workers, whose total compensation, including benefits, averaged $126,369 last year – up from $122,697 in 2009. Washington also benefited from its large number of lawyers, lobbyists and contractors who draw bigger salaries than their counterparts in the public sector.
"There's a gap that's isolating Washington from the reality of the rest of the country," Kevin Zeese, head of Prosperity Agenda, an advocacy group for the poor, told Bloomberg. "They just get more and more out of touch."
Senate Republican leader Mitch McConnell said Thursday that the report shows that federal workers are doing pretty well compared to their counterparts in the private sector.
"They're weathering this economic downturn pretty well," he said on the Senate floor. "Not only are they making big salaries relative to the private sector. They're also holding onto their jobs".
"The unemployment rate for the country as a whole is 9.1 percent. For government workers it's almost half that, at 4.7 percent," he noted. "So with all due respect on the other side, it's the private sector that's been begging for mercy. It's the private sector that's being crushed by regulators in Washington."
The Washington Times said in an editorial Wednesday that the ranking is "nothing to be proud of."
"Figures like this feed the perception that government personnel are no longer public servants but a self-serving, privileged class," the newspaper said.
"The image of Washingtonians prospering while the rest of the country falters sends a troubling message," the newspaper added. "There is no reason for this city's outsized prosperity other than government. Washington has no important manufacturing base, it isn't a trade hub, and its agriculture is composed of weekend farmers markets. Washington exists to collect and redistribute national income and make the country's rules. When such an area becomes the wealthiest in the country, there is a problem."
The federal government employs more than 2 million workers across the country with 15 percent in the nation's capital. According to a comparison of 2008 data from the Bureau of Labor Statistics done by USA Today, federal workers on average earn $108,476, including benefits, while their counterparts in the private sector earned $69,928.
The unemployment rate in the Washington area was 6.1 percent in August, lower than the national rate of 9.1 percent.
John Palguta, vice president of the Partnership for Public Service -- which advocates for federal workers -- told The Wall Street Journal that the size of the federal workforce has not grown in the past 60 years.
"In 1953 there was one federal worker for every 78 residents in the U.S.," he told the newspaper. "Today there is one federal for every 147 residents."
President Obama has been pushing Congress to pass his $447 billion jobs plan to boost the economy. But it failed to advance in the Senate last week and now the White House is trying to pass it in pieces. The first piece is a $35 billion bill providing funding for municipal and state workers.
"The massive layoffs we have had in America today, of course, are rooted in the last administration, and it is very clear that private sector jobs are doing just fine," Reid said this week. "It's the public sector jobs where we have lost huge numbers, and that's what this legislation is all about."
In the past month, a movement called "Occupy Wall Street" has spread from New York City to cities across the United States and around the world. While it's not clear what the protesters want, they have railed against corporate greed and economic inequality, among other issues.