Voter registration cards revamped to be less confusing, California officials say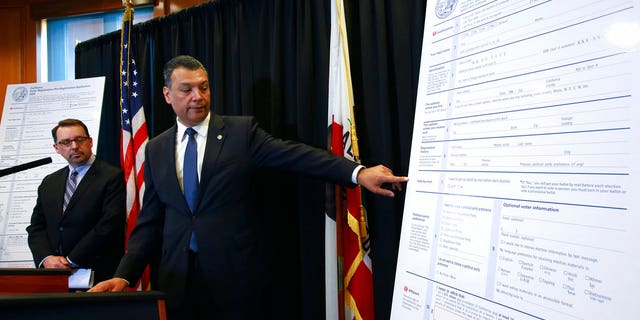 California's voter registration card is undergoing an extensive makeover as part of a statewide effort to reduce confusion over party affiliation, state officials said.
The changes were prompted by a Los Angeles Times report that revealed a number of Californians had mistakenly registered for the American Independent Party, instead of their intended "no party preference."
The American Independent Party was founded in 1967 to support the presidential candidacy of former Alabama Gov. George Wallace – an avowed segregationist.
According to the Times report, the confusion prevented some voters from casting a ballot in California's 2016 presidential primaries.
But the issue "has been lingering for years," and "a combination of issues prompted us to see is there was a better way," California Secretary of State Alex Padilla said.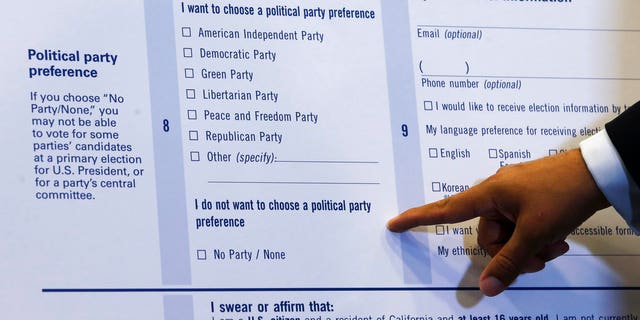 The new registration cards are intended to be easier to read and understand, the Sacramento Bee reported. Political parties will now be listed on voter registration cards in a larger font and voters will also will have the option to select "No Party/None."
"I think that it will result in more completed forms coming in, and should reduce the confusion," said Dean Logan, registrar of voters for Los Angeles County. "This positions us to be in a better place in 2020."
Markham Robinson, chairman of the American Independent Party's executive committee, however, expressed skepticism over the purported confusion and described a voter's political party as an "incidental aspect of registration."
Officials say the new voter registration cards will be distributed within the week.