Virginia Governor Gives 3 Percent Bonus to 117G State Employees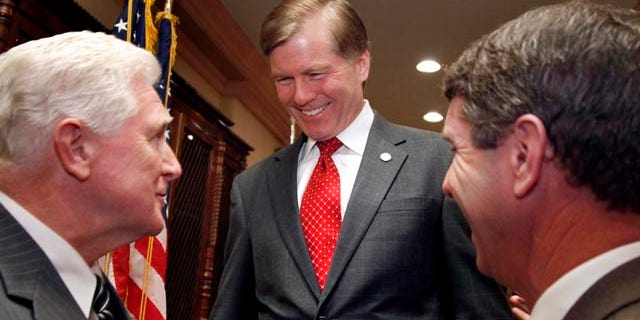 RICHMOND, Va -- Gov. Bob McDonnell said Tuesday Virginia state employees will not get a pay raise any time soon but on Wednesday, more than 117,000 eligible state government workers will get a one-time bonus.
The boost comes from a state surplus that McDonnell attributed to employees.
"This was an incentive to cut spending," he told WTOP radio station based in northern Virginia. "What I want to do is create a system so that we don't have that massive spending at the end of the fiscal year ... We cut $10 billion out of our budget. They saved another $175 million on top of that mark, and so that's where the bonus was paid -- out of the savings that was generated out of our state employees."
In a statement issued before Thanksgiving, McDonnell announced that eligible state employees will receive a one-time, 3 percent bonus.
"This is the first pay increase that you will receive in four years, and it was made possible because of the reported $403 million surplus at the end of the fiscal year ending in June 2010. Together, we followed prudent budgeting practices and controlled state agency spending," he said.
The Virginia budget that began July 1 met the state constitution's balanced budget requirement without raising taxes. McDonnell said the surplus comes from $228 million in new revenues and $175 million in savings.
The Republican governor also defended President Obama's federal workers' wage freeze for the next two years, calling the $13.5 trillion federal debt "immoral and unsustainable."
"We've got to take this kind of action," McDonnell told WTOP. "It's a prudent step, it's a good start, but they gotta do a whole lot more than that if they want to get this budget deficit under control and restore fiscal responsibility in Washington."