Virginia Approved to Add Tolls on Interstate 95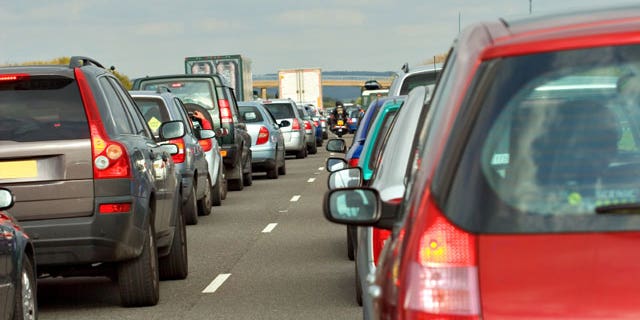 NEWYou can now listen to Fox News articles!
Virginia is the latest state along the I-95 corridor to get permission to add toll booths to collect fees to pay for upkeep of the Old Dominion State's portion of the federal highway.
Gov. Bob McDonnell, a Republican, announced Monday that the Federal Highway Administration has granted preliminary approval to charge drivers for using the north-south corridor that spans more than 1,900 miles from Maine to Miami.
McDonnell said the money will go to the Interstate Reconstruction and Rehabilitation Pilot Program, which permits three states the authority to toll existing Interstate facilities to raise money for state road improvements. Missouri is the only other state with approval -- it's adding tolls along the I-70 corridor.
"I-95 is one of the most important and heavily traveled highway corridors in the country, linking population and commercial centers up and down the East Coast. Limited funds and growing capital and maintenance needs have led to deficient pavements and structures, congestion, higher crash density and safety concerns," McDonnell said, noting that the state is investing $4 billion in transportation over the next three years.
"The ability to toll I-95 will help leverage this investment by funding transportation improvements in this vital corridor," he added.
The Virginia Department of Transportation estimates it could generate $250 million over the first five years of the toll program and over $50 million annually beyond that. The tolls are meant to pay for improvements that could include shoulder widening, guardrail installation, height detectors on bridges, and 700 miles of additional lanes, particularly between I-95 and I-295 south of Richmond to the North Carolina border.
"The entire I-95 corridor averages a level of service of 'D' and some more urban portions are 'F' during peak periods," said Secretary of Transportation Sean T. Connaughton. "This level of service is unacceptable anywhere, let alone on the most traveled corridor in Virginia."
According to I-95 Coalition, an alliance of transportation agencies, toll authorities, public safety and other officials, tolling on the turnpike is state-by-state. Maine, New Hampshire, New York, New Jersey, Pennsylvania, Delaware, Maryland all have tolls along I-95 while Massachusetts, Connecticut, Rhode Island, North Carolina, South Carolina, Georgia and Florida do not.
Virginia collects 20 cents per gallon on gas. That's in addition to the 18.4 cents per gallon the federal government charge. Along with local rates, the state's fuel tax rate ties with Texas and Louisiana as the 11th lowest in the nation.
Mark Robyn, an economist with the Tax Foundation, said there are pros and cons to the toll booth scenario, especially since many analysts differ on whether the gas tax is an appropriate user fee for drivers.
Gas mileage is increasing in cars forcing down tax revenues while road usage is still growing. Because of that, tolls may be a better way for directing funds for road maintenance.
"You don't have that variation based on gas mileage or the weight of the vehicles. You can toll people according to the number of axles .... Some people have argued that's better," Robyn told FoxNews.com.
On the other hand, the way the wealth is spread around also matters. Since not every road has a toll, roads that are secondary are likely to be more poorly maintained. But if the state takes money out of its kitty meant for the tolled road and diverts it to secondary roads, users of the toll road end up paying taxes for roads they don't use while also paying tolls, and that's when disparity builds.