US aid to Ecuador questioned amid Snowden asylum bid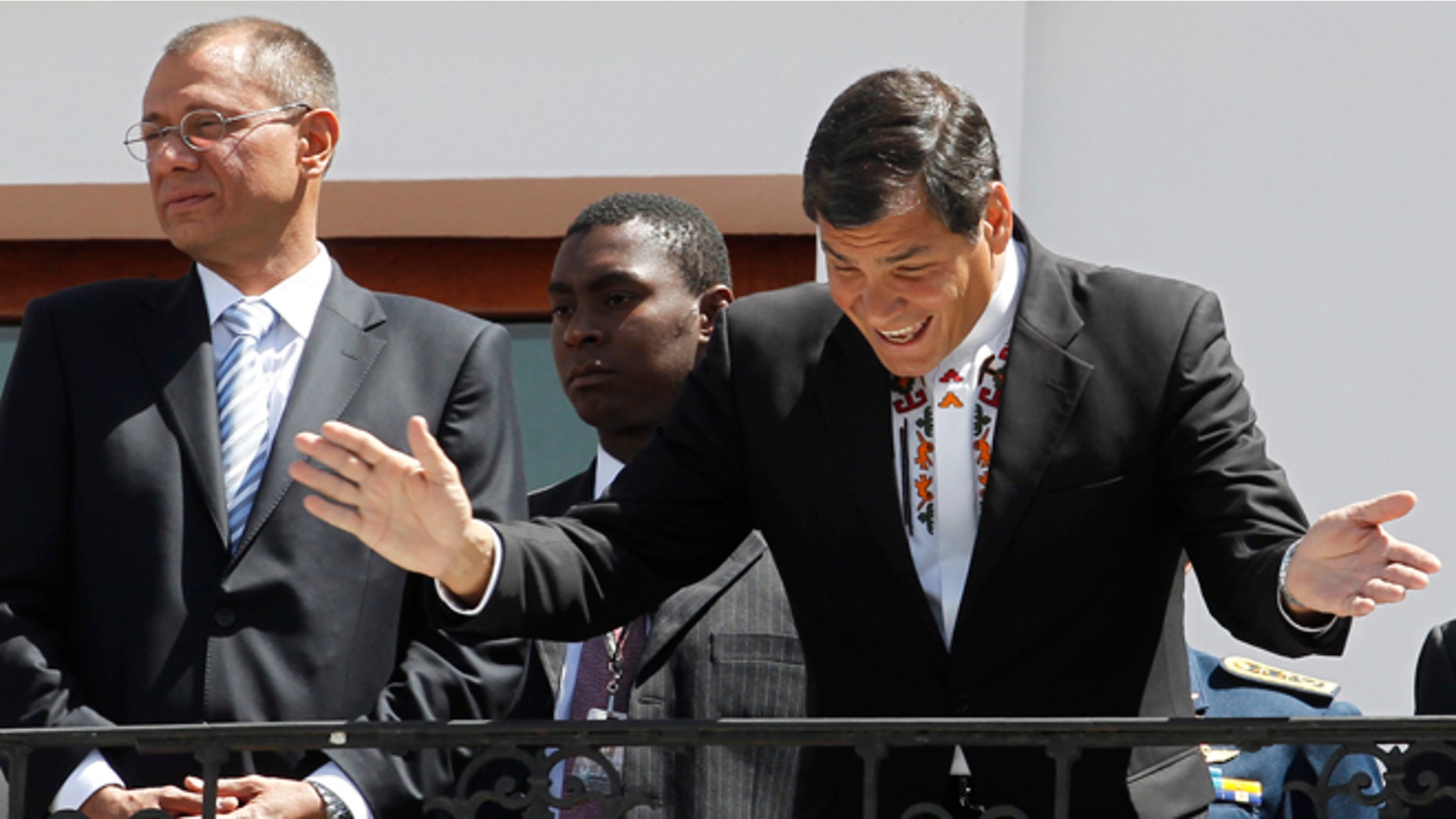 For its own good, Ecuador might want to reconsider rolling out the red carpet for NSA leaker Edward Snowden as he crisscrosses his way through anti-American countries while seeking asylum, some say.
If Ecuador's President Rafael Correa does give Snowden the green light to call the Latin American country home -- in defiance of the U.S. -- analysts warn that Correa would be biting the hand that helps feed his country. The U.S. government has been sending Ecuador money for the past seven decades.
National security analyst Aaron Cohen told Fox News the U.S. should consider cutting off that aid if Ecuador approves Snowden's asylum request.
"The fact is is that we're giving millions of millions of dollars to this country right now who may potentially be harboring somebody who could have been responsible for one of the most massive intelligence leaks in the history of both private contracting and our espionage world," he said. "We've had trouble with these guys for a long time."
During the past 50 years, USAID, the main American foreign aid agency, has given millions of dollars for education and economic growth. In the past five years alone, Ecuador has received $144.4 million.
"The risks are enormous," Michael Shifter, president of the Inter-American Dialogue, a policy group in Washington, told The New York Times, of the possibility of Correa accepting Snowden's asylum request. "It would bring the United States down very hard on (Correa)."
While the amount has steadily decreased from $35 million in 2009 to an estimated $12 million in aid requested for 2014, cutting ties with America could become more costly for Correa than he anticipated.
In recent months, Ecuadorean officials have made trips to Washington, jockeying for preferential treatment for some of its country's key native products like frozen broccoli and fresh-cut roses.
Favored political status, which breaks down to more jobs for Ecuadoreans and cheaper goods for Americans, could be one of the first things on the chopping block if Ecuador grants Snowden asylum.
Correa, clearly courting the international attention showered on his country, said in a Twitter message Monday, "Hello country and world. Be assured that we will very responsibly analyze the Snowden case, and with absolute sovereignty take the decision we believe is most adequate."
On Tuesday morning, Russian President Vladimir Putin confirmed that Snowden was at the Moscow airport but said since Snowden hadn't committed a crime in Russia, Putin's government would not extradite him back to the U.S. as requested.
Putin, who spoke at a press conference in Finland, polished off his comments by dismissing U.S. accusations against Russia as "rubbish," and added that Russian security agencies "didn't work and aren't working" with Snowden. He also said the sooner Snowden picks a place to go, the better.
That place, some say, could be Ecuador -- a country led by a populist leader who has a record of making digs at the U.S.
On Monday, Ecuador's Foreign Minister Ricardo Patiño praised Snowden during a press conference where he read aloud the 30-year-old's request to Correa for asylum. Patiño said he considers the U.S. surveillance programs Snowden revealed "a danger to us all."
Snowden's escape itinerary so far has included Hong Kong and Russia.