Under fire after secret meeting, Lynch to step back from Clinton probe
NEWYou can now listen to Fox News articles!
Under bipartisan fire following a private meeting with former President Clinton even as her Justice Department investigates Hillary Clinton over her secret email server, Attorney General Loretta Lynch will announce on Friday that she will defer to non-political subordinates on whether to bring charges against the likely Democratic presidential nominee.
The Justice Department had been planning on such a course for months, The New York Times reported, but reports that Lynch met with the former president on her government plane at Phoenix Sky Harbor International Airport have sealed the decision. Although Lynch claims the two discussed golf and grandchildren, legal watchdogs have called the meeting highly improper and called for the Department of Justice's Inspector General to investigate.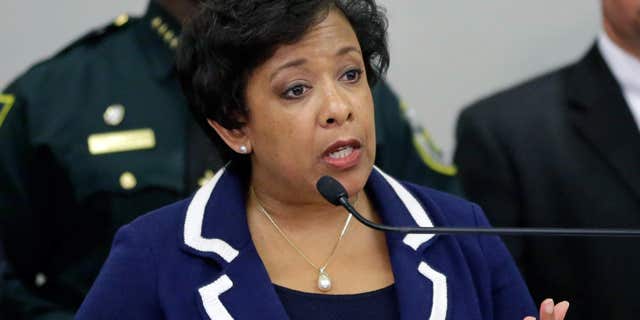 "Determinations as to whether to charge any individual, as well as the findings of the investigation, will be made by career prosecutors and investigators who have been handling this matter since its inception," a Justice Department official told Fox News.
A Justice Department source said Lynch will accept the determinations and findings of non-political appointees as well as FBI investigators and FBI Director James Comey. It is up to the FBI to recommend to prosecutors whether to bring charges, but no set timetable has been announced.
A law enforcement source close to the investigation tells Fox News the probe into Clinton's email practices is ongoing but that investigators are "very close" to reaching a determination.
Critics, including Republicans and some Democrats, said the meeting compromised the independence of the ongoing FBI investigation. Lynch plans to announce her plan at a conference in Aspen, Colo.
The FBI is probing whether Clinton or her aides violated the law by setting up a private email server for her to conduct government business while serving as President Obama's Secretary of State. More than 2,000 emails that passed through the server have been deemed top secret, which could represent a violation of the federal Espionage Act. In addition, as many as three foreign governments may have hacked the server, according to reports.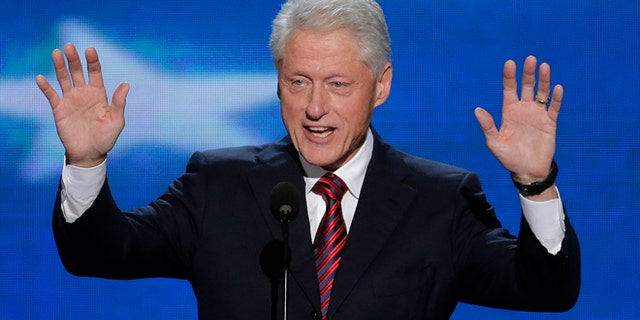 Lynch defended the chat with the former president, who appointed her as U.S. Attorney for the Eastern District of New York, as a cordial meeting between old friends.
"He did come over and say hello, and speak to my husband and myself, and talk about his grandchildren and his travels and things like that," Lynch said at a news conference in Los Angeles on Wednesday, where she was promoting community policing. "That was the extent of that. And no discussions were held into any cases or things like that."
Critics were not convinced, and pointed out that rules governing Lynch's conduct prohibit even creating the appearance of impropriety.
"In light of the apparent conflicts of interest, I have called repeatedly on Attorney General Lynch to appoint a special counsel to ensure the investigation is as far from politics as possible," Sen. John Cornyn, R-Texas, said.
James Comey, a Republican with a strong reputation for independence and even-handedness, could wrap up a year-long probe soon by recommending to the Department of Justice whether or not to pursue an indictment.
Fox News' Matthew Dean contributed to this report