U.S. to Nations Offering Oil Aid: Don't Call Us, We'll Call You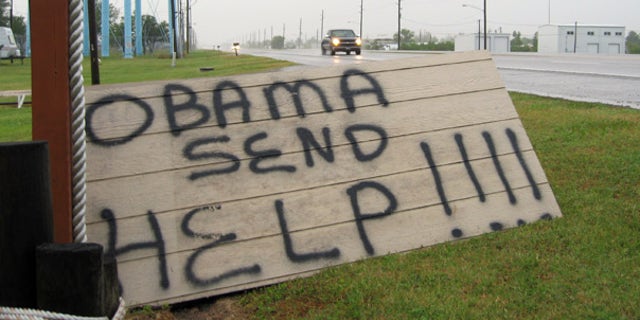 Thirteen nations and the U.N. have offered assistance in cleaning up the massive oil spill in the Gulf of Mexico, but the U.S. isn't exactly jumping at the offer.
State Department spokesman P.J. Crowley said that the Coast Guard is evaluating the needs of the cleanup operation and will decide what, if any, aid to accept in the coming days.
"It's not cut and dry," Crowley told Fox News, explaining that the U.S. won't accept equipment that it already has in abundance. Crowley said he is "confident" that the U.S. will accept some of the offers.
U.S. neighbors Canada and Mexico are among those offering equipment and experts in containing and cleaning up the leak from the BP oil rig that exploded April 20.
Also offering aid are Britain, Croatia, France, Germany, Ireland, the Netherlands, Norway, Romania, South Korea, Spain, Sweden and the U.N. Environmental Program.
Crowley said "some of the countries have offered chemical dispersants, gear, booms, the kinds of things to skim oil off the surface of water."
But he added that the U.S. must consider domestic sources before accepting foreign equipment.
Crowley rejected any comparisons to the relief efforts in Hurricane Katrina or the devastating earthquake in Haiti.
"With an earthquake, take the one with Haiti, we knew from the outset you need urban rescue teams, medical care, food and water and you couldn't have enough because you not only had to address the immediate needs but sustain that population over many years."
In the current disaster, he added, there's only a small number of countries with the expertise and equipment to offer help.
"There are any number countries that have to deal with oil spills," he said. "This expertise is not prevalent to every county."
The Associated Press contributed to this report.