U.S. Hispanic Chamber of Commerce urges Rubio to not block ambassador to Mexico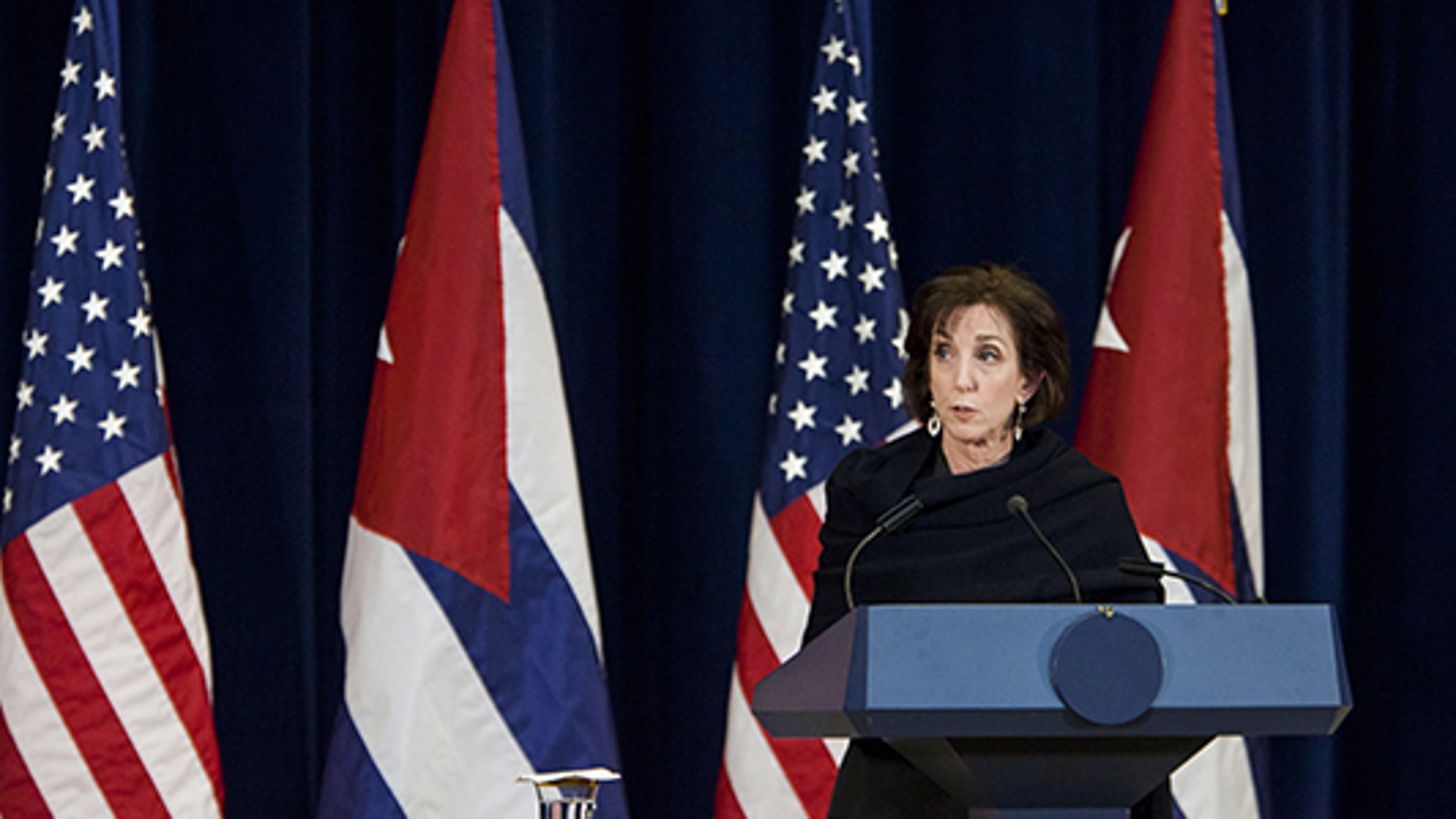 Mexico continues to find itself thrust in the middle of the U.S. presidential election. This time, though, it's has nothing to do with Donald Trump and his fiery rhetoric toward the country.
On Thursday, Republican presidential hopeful Sen. Marco Rubio said that he will continue to block President Barack Obama's nominee to become U.S. ambassador to Mexico, despite backlash from traditionally conservative quarters such as the U.S. Hispanic Chamber of Commerce as well as U.S. senators and Secretary of State John Kerry.
The post of U.S. envoy in Mexico City has been vacant for eight months, in large part thanks to Rubio.
In June, Obama picked Assistant Secretary of State Roberta S. Jacobson for the job. Jacobson's most prominent role was as primary negotiator with Cuba for the agreement that led to easing relations between both nations.
And that is the problem.
Rubio, the son of Cuban immigrants, is vehemently opposed to easing travel and economic restrictions with the communist island unless the Castro regime takes significant steps to improve human rights on the island and begin the process of democratization. He has said he will delay Jacobson's nomination until he gets a better understanding of what role Jacobson played during the negotiations.
"Sen. Rubio maintains his strong opposition to this nominee on the basis of her failure to be transparent during the confirmation process, inability to provide straightforward answers and poor track record on a wide range of issues as the assistant secretary of state for Western Hemisphere affairs," Rubio spokesman Alex Burgos said Thursday, according to Reuters.
That day, the U.S. Hispanic Chamber of Commerce president, Javier Palomarez, joined three Democratic senators and one Republican from border states, in denouncing Rubio's decision.
"At a time when the political discourse in our nation has turned to bigotry and isolation, we should be focused on improving our relationship with a nation that has for centuries stood beside America as a collaborative and willing partner," Palmoarez wrote in a statement.
Mexico is the second largest market for U.S. exports and America's third-largest trading partner.
"By delaying this vote, the United States is sending a message to Mexico – we're letting them know that we don't value our relationship with them," Palomarez wrote.
In February, Secretary of State John Kerry told reporters that Jacobson is qualified and has done nothing wrong. Rubio, he said, is punishing the White House by preventing her from being confirmed.
"He's out there running for president, he has ample opportunity to make his case about the policy," Kerry said of Rubio. "But don't punish the country because you're angry about what happened."