U.S. Deficit Commission Recommends Changes to Social Security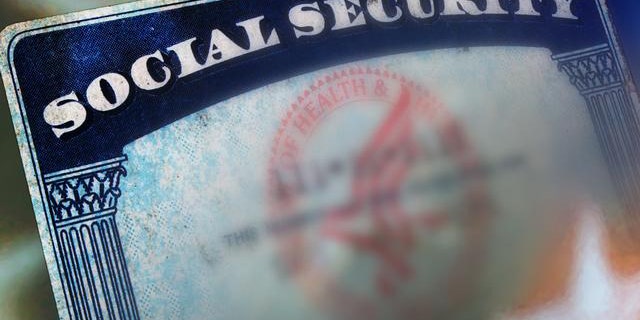 A draft proposal by the deficit commission suggests curbing Social Security benefits and raising the retirement age.
The co-chairmen of the panel appointed by President Obama to cut the U.S. deficit recommend raising the retirement age to 68. It is currently 67 years for retirees to receive full benefits. The panel leaders also propose reducing the annual cost-of-living increases in Social Security.
The increase to age 68 would be implemented by 2050 and then would increase again to 69 by 2075. A "hardship exception" would be provided for certain occupations where older retirement would be unrealistic.
According to a source who spoke to Fox News, the 18-member panel led by former Wyoming Republican Sen. Alan Simpson and former Clinton Chief of Staff Erskine Bowles, also may propose reducing the base rate on corporate taxes, phasing in spending cuts over time, reducing foreign aid by $4.6 billion, freezing federal salaries for three years and banning congressional earmarks. It is unclear how the commissioners would define a congressional earmark.
The proposal would also set a tough target for curbing the growth of Medicare. And it recommends looking at eliminating popular tax breaks, such as mortgage interest deduction. The plan also calls for cuts in farm subsidies and the Pentagon's budget.
The goal is to reduce $1 trillion-plus budget deficits. The panel, which was meeting Wednesday, was expected to provide a full set of recommendations on Dec. 1.
But any recommendations require a supermajority of 14 members of the panel for approval and that seems unlikely.
Cuts to Social Security and Medicare are anathema to liberals on the panel. Conservatives have difficulty with options on raising taxes.
"This is not a proposal I could support," said Rep. Jan Schakowsky, D-Ill. "On Medicare and Social Security in particular, there are proposals that I could not support."
"It's a very provocative proposal," said GOP Rep. Jeb Hensarling of Texas. "Some of it I like. Some of it disturbs me. And some of it I've got to study."
Speaking to reporters after the draft leaked, Bowles said it would be great if Congress could come to some agreement about the plan before the next term, but said there is no need to vote on anything right now. The approved proposals would have to go to the Senate for a vote before heading to the House.
Bowles said he is certain that this is a real plan that Congress can work from, and the draft will help "educate the American people" as to the "massive" task before them.
Bowles also joked that he and Simpson are now headed into "the witness protection program."
"This is the first time in my memory in Washington ... where it's all there. We have harpooned every whale," Simpson added.
Fox News' Jim Angle and Trish Turner and The Associated Press contributed to this report.