President Trump on Thursday night seemingly issued an ultimatum to the Justice Department and the FBI – either they "start doing their job" or he will "get involved."
The president's pointed remarks came as he took the stage at a rally in Indiana in support of GOP Senate candidate Mike Braun, who is seeking to unseat Democratic Sen. Joe Donnelly.
"All I can say is, our Justice Department and our FBI, at the top of each because inside they have incredible people, but our Justice Department and our FBI have to start doing their job and doing it right and doing it now because people are angry," Trump said. "What's happening is a disgrace. And at some point, I wanted to stay out, but at some point if it doesn't straighten out properly, I want them to do their job, I will get involved and I'll get in there if I have to."
He went on to say it was "disgraceful" and that "the whole world is watching."
He added, "And the whole world gets it and the whole world understands exactly what's going on."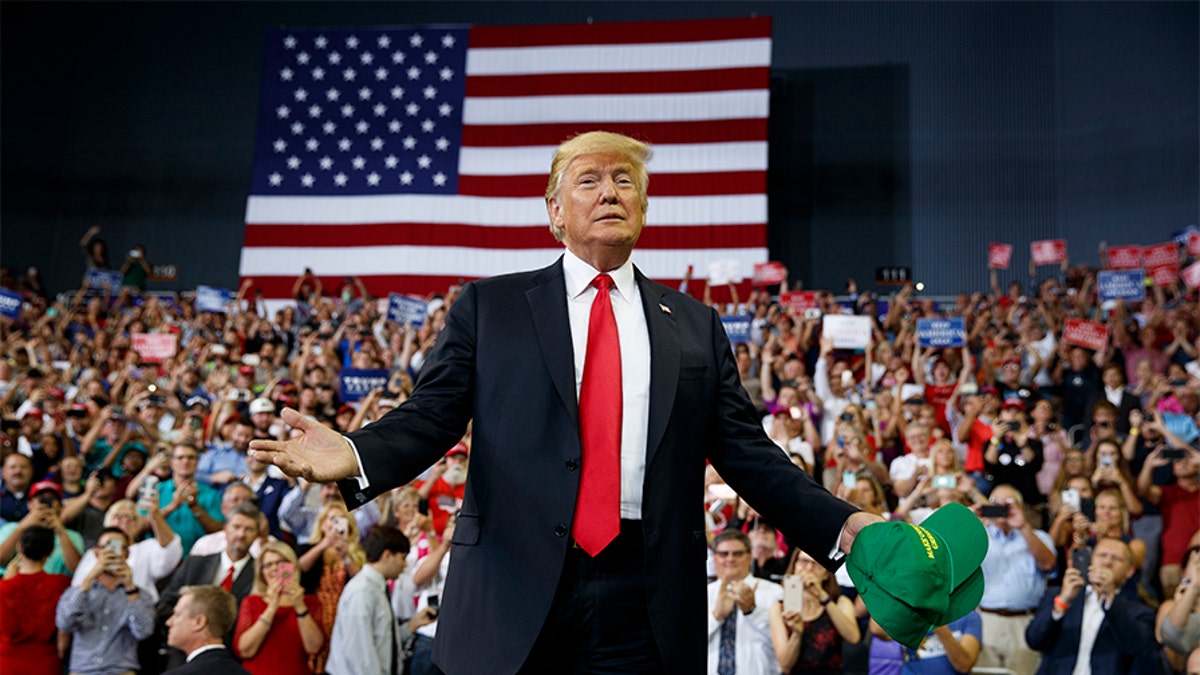 Trump has had an ongoing feud with Attorney General Jeff Sessions, calling on the nation's top attorney to investigate former rival Hillary Clinton and others.
This is not the first time Trump has threatened to "get involved." Earlier this month, the president said he "may have to get involved" in the fight by a conservative watchdog to obtain text messages by fired deputy FBI Director Andrew McCabe related to his wife's 2015 Virginia state senate campaign.
Earlier Thursday, the president tweeted that he was headed to Indiana "for a big crowd rally" in support of Braun, "a very successful businessman."
"He is strong on Crime & Borders, the 2nd Amendment, and loves our Military & Vets," the tweet said. "Will be a big night!"
Trump on Thursday characterized Braun as a "special man" who he thought would "be a truly great senator," before bringing him up on stage.
Taking the podium, Braun told the crowd that he wanted to "be an ally" for Trump in Washington.
"He promised to drain the swamp and I want to be an ally, when I get there, you can count on it that I'm going there for the right reasons," Braun said, adding that he wanted to go to the nation's capital to give Trump an ally "that you can count on every time."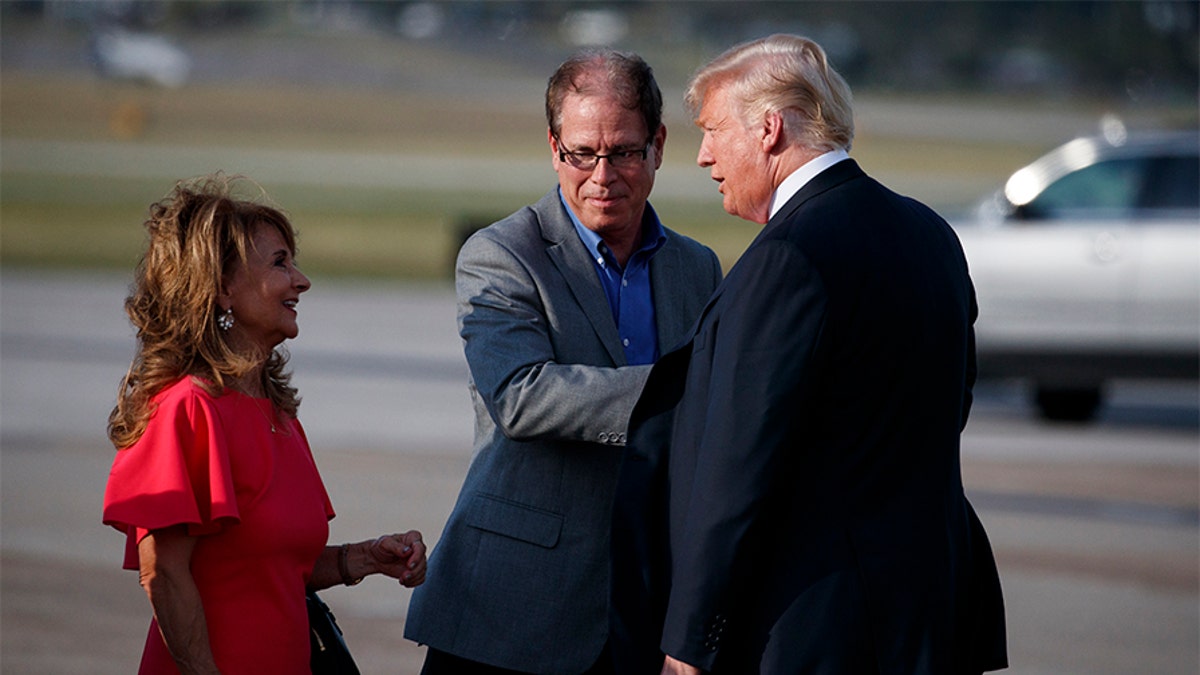 Both Braun and Trump criticized the Democratic opponent for his voting record on tax reform and on the Affordable Care Act, otherwise known as ObamaCare.
"Joe Donnelly voted against tax reform. As a congressman he voted for ObamaCare. And then when he could've had the deciding vote, he voted against repealing it. He voted for the Iranian deal and thank goodness we undid that," Braun said.
Donnelly's campaign pushed back on Trump's critique, citing a study from Congressional Quarterly that shows he voted with Trump 62 percent of the time in 2017 and noting that the candidate had 22 proposals signed into law by Trump.
"He's always willing to work with any president who has a good idea to help Hoosiers, but he's never been, and never will be a rubber stamp for ideas from any administration that are wrong for Indiana," said campaign manager Peter Hanscom.
Trump also said that a vote in favor of Donnelly was "a vote for Chuck Schumer, Nancy Pelosi and who else, Maxine Waters," referencing big-name Democrats in the Senate and House.
Trump touched on various other subjects during the rally, including a new trade deal with Mexico. He also talked about the MS-13 criminal gang, who he noted he couldn't call "animals anymore because Nancy Pelosi got very angry," and defended ICE, saying they were helping to "liberate" areas "from this scum."
Fox News' Adam Shaw and The Associated Press contributed to this report.