Trump slams Senator 'Frankenstien' in tweets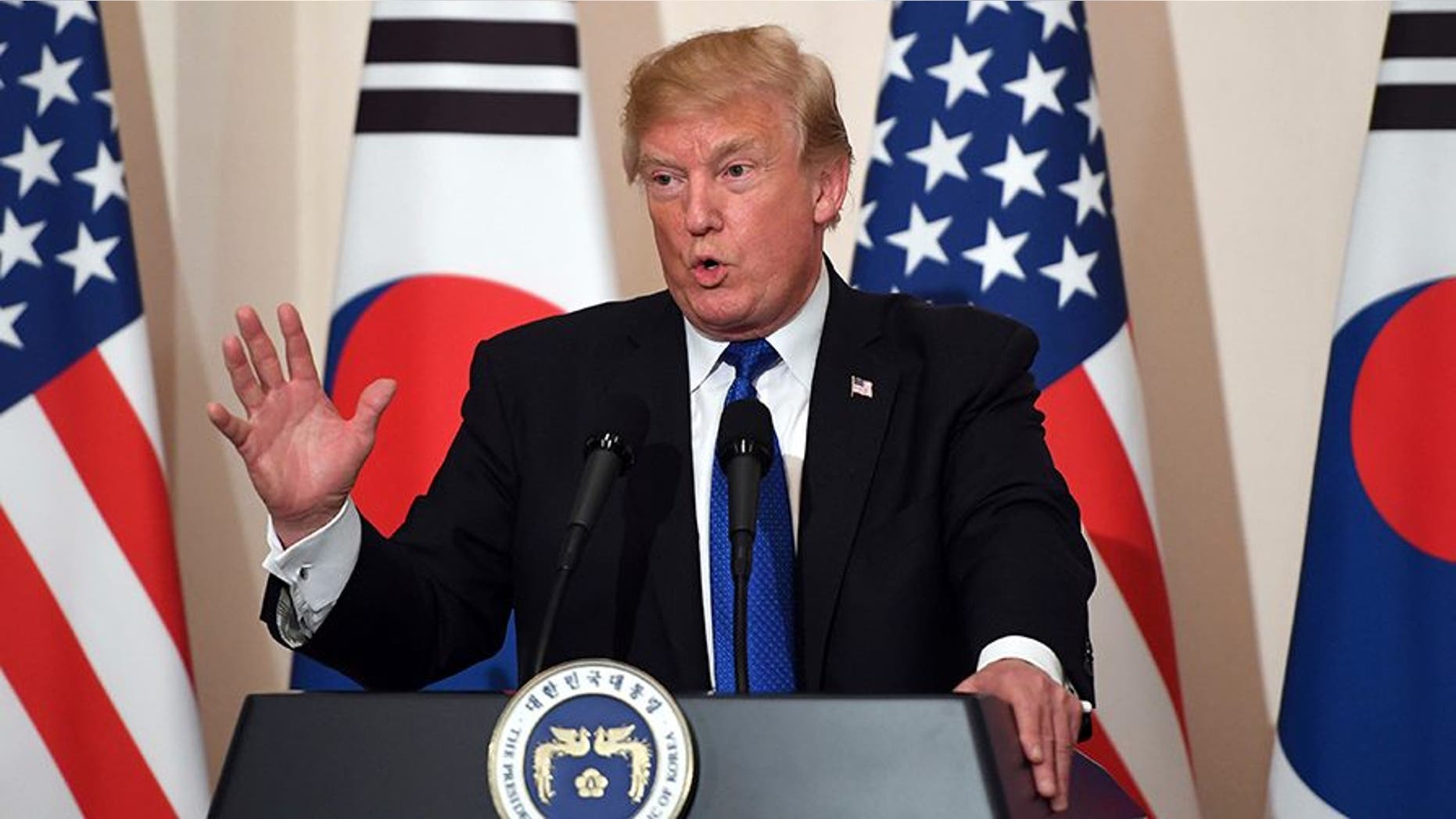 President Donald Trump reacted strongly Thursday night to the news that a vocal Democratic Party critic of the GOP – U.S. Sen. Al Franken of Minnesota – had been accused of sexual harassment from an incident 11 years ago that was captured in a damning photograph.
"The Al Frankenstien [sic] picture is really bad, speaks a thousand words," the president tweeted shortly after 10 p.m. EST. "Where do his hands go in pictures 2, 3, 4, 5 & 6 while she sleeps? ....."
The president followed that up with a second tweet.
"And to think that just last week he was lecturing anyone who would listen about sexual harassment and respect for women. Lesley Stahl tape?"
Trump seemed to be referring to a 1995 article in New York magazine, in which Franken described an idea for an unused comedy sketch for "Saturday Night Live," for which Franken once worked as an actor and writer. Franken's idea called for an actress playing CBS "60 Minutes" correspondent Stahl be "raped" by a colleague.
The criticism from the president capped off what was undoubtedly a long day for Franken. The senator first heard the accusations of Los Angeles radio anchor Leeann Tweeden, then issued an apology, then heard numerous Washington lawmakers – including several of his most prominent Democratic colleagues – call for Franken to face a Senate ethics investigation over his pre-Senate personal conduct. Finally came criticism from the White House.
Long before he came to Washington, Franken, 66, was an outspoken critic of conservatives and Republican Party figures – first in comedy routines on television, then as an author of satirical books and a supporter of Democratic candidates. Finally, he was elected a U.S. senator himself in November 2008 – by a margin so slim that Franken's victory had to be determined by the Minnesota state Supreme Court long after voters went to the polls.
His re-election six years later was more decisive.
Prior to Thursday's developments with the Los Angeles radio anchor, Franken most recently made headlines for his questioning of U.S. Attorney General Jeff Sessions over possible meetings between Trump campaign officials and Russian operatives during the 2016 U.S. presidential election.
Trump, meanwhile, has also faced allegations of sexual misconduct, for which critics say he should be held accountable. Much of the criticism stems from remarks about women that Trump has made in public over the years, and also from the recorded remarks on the infamous "Access Hollywood" tape from the 2016 presidential campaign.